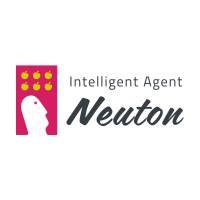 SaaS Sales Representative at Neuton
SAN JOSE, CA 95112
We are looking for an experienced and goal-driven SaaS Sales Representative that will spearhead the growth of our recently released AutoML Solution Neuton. The successful candidate will play an important role in achieving quick customer acquisition and revenue growth objectives. In order to be successful you must have at least 3 years of SAAS sales experience in preferably both B2B and B2C IT sales. You must have an extensive experience in using Email, LinkedIn, CRM and comfortable making connections via Zoom/Skype/Slack chats or calls every day.


Responsibilities:
Execute on Sales strategy around ai, our SaaS product in Artificial Intelligence & Advanced Analytics space
Learn & understand Neuton, our target audience and our prospective clients well.
Understand customer requirements, main points and match them with Neuton.
Source new sales opportunities through outbound reach, cold emails, LinkedIn connections, Zoom/Skype/Slack chats or phone calls to reach out to prospective customers.
Up sale existing customers
Respond, engage and qualify inbound leads and inquiries.
Execute planned sales activities and develop a target list of high potential new customers.
Resolve customer complaints regarding sales and services.
Achieve monthly & quarterly quotas.
Perform effective online demos to prospects.
Manage customer queries.
Collaborate closely with key cross-functional teams across Sales, Marketing, Services, and Delivery
Experience working in a Global company with global service and delivery capabilities including offshore teams in multicultural environment in multiple time zones.

Requirements:
Experience in SAAS selling minimum 3 years.
Experience in negotiating subscription based products (strong plus)
Proven track record of achieving and exceeding goals consistently
Experience in solutions selling
Experience using a combination of software which automates the full cycle and all stages of SaaS sales: HubsPot, SalesForce, SalesLoft/Outreach.Ai, Zopto, etc.
Interest in emerging technologies such as Neural networks, Artificial intelligence, automation, predictive analytics, augmented reality is ideal.
Conditions:
Full time job
Professional growth
Official employment
Salary is discussed according to the interview
125,356 - 166,073 /year
Software as a Service (SaaS) Sales Engineer
What is this?