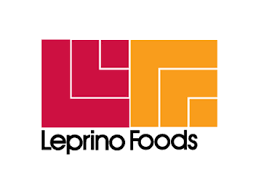 Senior Sales Manager (Cheese) at Leprino Foods Company
Denver, CO 80211
Leprino Foods' history dates back over 65 years, when Jim Leprino first started making small batches of mozzarella for local markets and eateries in the Little Italy neighborhood of Denver. We've grown a bit since then. Today, Leprino is the largest manufacturer of mozzarella and lactose in the world, and a leading producer of whey protein. Still owned by Jim and the Leprino family, our sights are set to be the "World's Best Dairy Food and Ingredient Company." To help us achieve that daring vision, we're looking for our secret ingredient: You. A motivated individual who is the best at what you do. Three people in a small corner grocery store in the early 1950s have now grown to over 4,300 employees throughout 16 global locations. Will you join us on our journey?
For our Denver, CO corporate headquarters we are seeking a Senior Sales Manager on the Cheese side of our Global Business Development team to continue moving our organization to even larger levels of cheese sales growth! We take pride in our vision to be "world's best", it is why we work harder, invest more, and continually innovate. Will you turn your passion for relationship building and business development into impact?
As our new Senior Sales Manager (reporting to a Managing Director) you will be the support for managing current accounts, developing key decision maker relationships, identifying new growth opportunities (new customers, new products, and new go-to-market strategies), and enhancing profitability through gross margins and sales volume with large customers in the food manufacturing space.

In this role you will be a pizza cheese subject matter expert! But don't worry if you're not already – we'll get you there. As part of a robust technical onboarding, you will learn the technical specifications and dry mixer formulations; how those formulations affect cheese performance; how different pizza styles and sizes perform in different ovens and cooking conditions; and how the product is served or displayed ultimately affect performance in order for you to make the best recommendation to our customers.

We are looking for a strong cross functional leader. To be successful in this position you must navigate and work closely with many divisional layers both at Leprino and with our customers. In other words: You will deal with R&D/Product Development teams, Supply Chain, Quality Assurance, and Customer Service and often times to make sure everyone is on the same page!

Your customers in this role will be large manufacturers rather than food service and building a strong relationship through trust and credibility is the key to success in this role.

If you are someone who can enjoy the many details that surround long sales cycles and projects – this is for you. In this role you will be play a big part in the RFP process, contracting, quality assurance, supply chain, and customer service.

We don't want to fool you with our Sales Manager title, this role will primarily be within Key Customer Account Management. Think 85% working with existing customers versus 15% new customer/business development. If you're a hunter who is used to knocking down doors of new customers day in and day out then this role might not be for you.

Be humble, inquisitive, patient, collaborative, tenacious, and resilient - the DNA of a Leprino employee.
The Right Candidate Will Have (Minimum Qualifications):
A Bachelor's degree in Business, Sales, Marketing, or related field.

Six years of experience in progressive sales and account management experience within the CPG, food, or beverage industries.

Ability to travel up to 50% of the time. (Most of the customers are in the Midwest and visits to Denver are frequent).

If you are not based in Denver, you can be located in a major metro area in the Midwest such as Chicago or Milwaukee.
We Hope You Also Have (Preferred Qualifications):
An MBA.

B2B food sales experience, preferably in the dairy/cheese markets.

Eight years of experience in new business development within the food industry calling on major customers vs smaller food service accounts.
Offering You In Return:
The opportunity to join a company that will invest in you for the long-term. Leprino couldn't be where it is today without our incredible workforce. That's why we share in our success together by rewarding you for your hard work. Hiring people who are in it for the long run with Leprino is our ultimate goal. Through competitive salaries, paid parental leave (outside of CA and NY), healthcare benefits, tuition assistance, vacation, holiday, and sick time, matching 401(k), annual merit, incentives, and our annual Profit-Sharing plan – Leprino hires to retire.

A chance to reside in sunny Denver, Colorado: 300 days of sunshine, the gateway to the Rocky Mountains and all its outdoor wonders!
A career with Leprino Foods means you'll be part of a worldwide group of individuals dedicated to producing high-quality products that help feed and nourish families around the world. Your contributions will be noticed and rewarded as you work to further our company, our customers, and one another. Apply today to learn more about our Corporate Global Business Development career path.