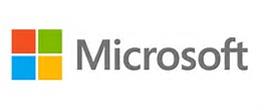 Senior Sales Specialist - Apps Data & AI - CTJ at Microsoft Corporation
Redmond, WA 98052
The Microsoft Enterprise Services organization is dedicated to helping our customers to adapt digitally to optimize their business performance, and the Enterprise Services Solution Specialist (SSSP) plays a key part in this, being a strategic advisor to Microsofts enterprise customers. Possessing comprehensive understanding and experience of Azure applications and infrastructure solutions, and the challenges customers face as cloud and emerging technologies enable digital transformation of their organization, your ability to develop and close opportunities that deliver Azure solutions is key. This role offers incredible opportunity to accelerate your career by driving business impact that can change the future.
Responsibilities
Azure App Data & AI Present clear Vision & Plan for identifying, driving & closing
Ensure holistic customer planning that will increase Microsofts share of wallet through Azure application & infrastructure projects and advisory services
Work with the Account Executive (AE) to leverage knowledge from the Account Team Unit (ATU) & Specialist Team Unit (STU), to ensure alignment with the overall account strategy & identify leads to develop Azure application & infrastructure opportunities
Work with the Services Account Executive (SE) for Services team planning. Where there is no SE coverage, orchestrate & drive planning for the Services account-aligned team, including Account Delivery Executives (ADEs), Technical Account Managers (TAMs) & Digital Advisors (DAs), balancing both sales and delivery priorities
Focus on customer needs, challenges & outcomes, leveraging industry insights & the Solutions Portfolio packaged offerings prioritized for your role Execution Enable Customers to Realize Desired Outcomes through Azure Application & Infrastructure Projects and Advisory Services
Qualify, sell & close Azure apps & infrastructure opportunities, using Services solutions assets and repeatable, packaged offerings wherever possible
Ensure high customer satisfaction by focusing on customer needs first, and managing, escalating, and/or orchestrating sales and delivery success through the AE, Services account-aligned resources and domain Pursuit Leads Meet or exceed your revenue and priority targets, ensuring you execute in accordance with prescribed Microsoft methods, processes and tool.
Qualifications
Proven sales success and expertise in selling Azure application & infrastructure solutions
Azure application & infrastructure solutions knowledge and experience including: Microsoft application development approach, tools & cloud platform
Track record of consistently meeting or exceeding sales targets
Executes recognized sales methods, processes and tools
Sales and business background, with 5-10+ years of technology-related experience
Bachelors degree with exposure to Information Technology (or equivalent)
Sales Achiever achieve results by understanding digital transformation drivers and customer priorities, hunting for new Azure apps & infrastructure opportunities to help customers accelerate their digital transformation, and positioning appropriate Azure apps & infrastructure solutions
Digital Transformation Driver anticipate market changes to drive relevant solutions to customers, influencing BDMs & ITDMs, building trust with stakeholders and translating Azure apps & infrastructure solutions into business impact & outcomes that accelerate the customers digital transformation
Sales Challenger drive customer understanding of value of Azure Apps & Infra solutions. Demonstrate subject matter expertise, influence customers vision & requirements & add value by bringing innovative Azure Apps & Infra solutions & references to show whats possible
Deal Orchestrator orchestrate the virtual team engaged in the opportunity, taking responsibility for the end to end sales cycle and leveraging repeatable Microsoft Support Solutions offerings to accelerate and win deals
Basic Qualifications:
8+ years working experience in professional services, program management and/or consulting sales management.
The successful candidate must be a U.S. Citizen and be able to obtain a U.S. Government security clearance at the level sought by our customers when required for the role. Ability to meet Microsoft, customer and/or government security screening requirements are required for this role. Failure to maintain or obtain the appropriate clearance and/or customer screening requirements may result in employment action up to and including termination.
Citizenship Verification: This position requires verification of US Citizenship to meet federal government security requirements.
Microsoft is an equal opportunity employer. All qualified applicants will receive consideration for employment without regard to age, ancestry, color, family or medical care leave, gender identity or expression, genetic information, marital status, medical condition, national origin, physical or mental disability, political affiliation, protected veteran status, race, religion, sex (including pregnancy), sexual orientation, or any other characteristic protected by applicable laws, regulations and ordinances. We also consider qualified applicants regardless of criminal histories, consistent with legal requirements. If you need assistance and/or a reasonable accommodation due to a disability during the application or the recruiting process, please send a request via the Accommodation request form at https://careers.microsoft.com/us/en/accommodationrequest .
Benefits/perks listed below may vary depending on the nature of your employment with Microsoft and the country where you work.