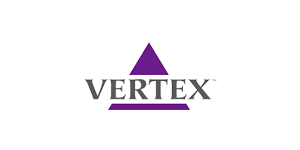 Senior Scientist, Nucleic Acid Analytics at Vertex Pharmaceuticals Inc.
Boston, MA 02210
Senior Scientist, Nucleic Acid Analytics
In June 2019, Vertex announced the establishment of a new research site in the Boston area where research, development, and clinical manufacturing for cell and genetic therapies will be primarily based. Cell and genetic therapies represent two rapidly emerging therapeutic modalities with the potential to treat—and even cure—several of the diseases Vertex is focused on, including sickle cell disease, Duchenne muscular dystrophy and type 1 diabetes. Further investment in a research site specifically designed to advance these programs will be key to Vertex's continued and sustained leadership in these exciting approaches. At Vertex Cell and Genetic Therapies (VCGT) our research teams will bring together the best biology, technologies and enhanced manufacturing capabilities to ensure we bring these cutting-edge transformative therapies to patients as quickly as possible. 
The Nucleic Acid Analytics laboratory team develops & performs sequencing-based and other analytical methods to support and in some cases lead CMC, bioanalytical, and research efforts within the Genetic Therapies Research group. 
Responsibilities:
Design, develop and execute advanced nucleic acid based analytical methods to quantitate a variety of molecular targets relevant to manufacturing and testing of rAAV based gene therapy vectors.  
Lead and participate in cross-functional genetic therapies teams across Vertex to advance our understanding of the science of gene therapy vector manufacture and performance.
Minimum Qualifications
Ph.D. in molecular biology intensive field, with at least 6 years of experience designing and implementing deep sequencing and bioinformatic methodology to understand biological systems
Direct laboratory experience with a variety of next generation sequencing library construction technologies, including genomic DNA sequencing, amplicon library sequencing, target capture enrichment techniques, and single cell RNA-sequencing
Demonstrated understanding of the enzymology of RNA and DNA manipulation and the processes by which samples are prepared for sequencing by a variety of platforms, in particular Illumina systems, and proficiency in trouble-shooting library generation protocols
Strong understanding and experience with bioinformatic nucleic acid analysis techniques
Experience collaborating on bioinformatic pipeline development projects, and implementing and validating established methods to achieve necessary analytical capabilities
Understanding of the regulation of RNA transcription and protein translation in primary mammalian cells, and state-of-the-art tools for studying and manipulating those processes
Strong cross functional leadership skills including refined verbal and written communication skills
Preferred Qualifications
Experience implementing robotic systems to enhance library preparation throughput and reproducibility
Experience implementing advanced sequencing analytical methods in a biologics manufacturing or genetic therapies research setting
Python, Perl, and linux scripting proficiency, in particular as relates to processing of large sequencing data sets
Experience establishing or transferring assays in a GxP environment
#LI-JS1