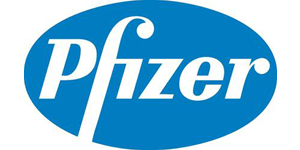 Senior Scientist, Process Development at Pfizer
Groton, CT
ROLE SUMMARY
We are seeking a chemist to join the High Throughput Screening (HTS) Group within Chemical Research and Development (CRD) in Groton. CRD, as part of Worldwide R&D in Pharmaceutical Sciences, is responsible for the development of process technology for the production of active pharmaceutical ingredients (API). HTS scientists within CRD utilize automation and technology to speed development, enable rapid adoption of new chemistry, and assist in identifying the commercial synthetic route. CRD HTS scientists partner with chemistry specialists in other disciplines, including analytical, data management, engineering, and discovery chemistry to support the development teams they serve.
The successful candidate will enable and develop processes to pharmaceutical drug candidates through automation, HTS, and technology in a laboratory setting. The ability to work on and lead multi-disciplinary teams involving chemists, analysts, engineers, and technologists, and to represent CRD on cross-functional teams is essential.
ROLE RESPONSIBILITIES
The successful candidate will work in the HTS laboratory and assist in a number of screening workflow platforms within a dynamic, team-oriented environment and lead in the development of new technologies.
The successful candidate would identify opportunities to improve or propose new synthetic routes for the preparation of API's.  This position requires laboratory experimentation, participation on API project teams and work in collaboration with scientists from Analytical R&D and other disciplines such as engineering to further develop synthetic processes. 
Interpretation of analytical data to drive synthetic experimental plans and ability to utilize electronic tools (electronic notebook, HTS and automation software) to gather and document information. 
The successful candidate would also be willing to learn and apply new technology, such as automation and coding, to process development challenges and contribute to explore improvements.
Compliance on safety and regulatory requirements is expected and documented through our internal training program.
The successful candidate would also participate in key initiatives for HTS and contribute to continuous improvement work in the department and advancement of the HTS discipline through technology, workflow or business impact.
BASIC QUALIFICATIONS
PhD. in Organic Chemistry, Chemical Engineering, or related discipline with 0-3 years relevant experience or MS in Organic Chemistry, Chemical Engineering, or related discipline with 3-6 years of relevant experience.
State of the art knowledge of synthetic methodology, including aspects of asymmetric synthesis, green chemistry, catalysis and physical organic chemistry as it relates to reaction mechanism is expected.  The ability to employ analytical tools, computational and statistical methodology, and automated laboratory technologies to enhance process development efficiency is desirable. Experience with flow chemistry or similar technology would be beneficial.
Excellent written and oral communication skills, the ability to effectively influence the work of others and a general knowledge of drug development and the pharmaceutical industry are key. 
Sunshine Act
Pfizer reports payments and other transfers of value to health care providers as required by federal and state transparency laws and implementing regulations.  These laws and regulations require Pfizer to provide government agencies with information such as a health care provider's name, address and the type of payments or other value received, generally for public disclosure.  Subject to further legal review and statutory or regulatory clarification, which Pfizer intends to pursue, reimbursement of recruiting expenses for licensed physicians may constitute a reportable transfer of value under the federal transparency law commonly known as the Sunshine Act.  Therefore, if you are a licensed physician who incurs recruiting expenses as a result of interviewing with Pfizer that we pay or reimburse, your name, address and the amount of payments made currently will be reported to the government.  If you have questions regarding this matter, please do not hesitate to contact your Talent Acquisition representative.
EEO & Employment Eligibility
Pfizer is committed to equal opportunity in the terms and conditions of employment for all employees and job applicants without regard to race, color, religion, sex, sexual orientation, age, gender identity or gender expression, national origin, disability or veteran status.  Pfizer also complies with all applicable national, state and local laws governing nondiscrimination in employment as well as work authorization and employment eligibility verification requirements of the Immigration and Nationality Act and IRCA.   Pfizer is an E-Verify employer.
Additional Information
This job is Pfizer (Exempt US Grade: 9
Eligible for Relocation Package Yes
US/PR colleagues who are issued an Incident Final Warning (IFW) disciplinary action are not eligible to post and compete for a position for a period of 12-months from the date an IFW is issued. 

 
N (Other) (United States of America)
Pfizer is an equal opportunity employer and complies with all applicable equal employment opportunity legislation in each jurisdiction in which it operates.