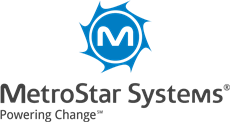 Senior SharePoint Administrator (Active TS/SCI Clearance) at Metrostar Systems
Arlington, VA
MetroStar Systems is looking for a Senior SharePoint Administrator that is passionate about leading software development projects for federal contracts. If you want to join a company that values delivering high-quality products and are open to commuting to Arlington, Va., we want you to work for MetroStar!
Our Defense and Intel. Division is responsible for supporting federal agencies in the Washington, DC area and around the country. Come be a game changer and join our team!
You're a great fit if:
You are passionate about designing, planning, implementing, and maintaining complex SharePoint Server 2013/2016 and Windows 2012 R2/2016 server environments, including implementation and support of web front end servers, index servers, and application and search servers
You'll love our Senior SharePoint Developer Position if: (This is the stuff you MUST have to be a fit)
You have a Bachelor's degree in Computer Science, Information Systems, Engineering, Business or other relevant discipline
You have eight or more years of experience in SharePoint administration, installation, migration, implementation, topology, and server configuration (WEB and Index) 
You are proficient in the following: SP 2016 administration, MS Visual Studio 2015 ASP.NET, ASP.NET MVC 4, MS TFS 2015, MS Office 2013, XML, JavaScript, JQuery, XSLT, and XPATH
You have a working knowledge of MS SQL Server 2016 Administration, MS Visual Studio 2015 C#.NET, MS Project Professional 2013, MS Visio Professional 2013, and Adobe Professional XI 
You have a TS/SCI Clearance 
You maintain an IAT Level II Certification
We'll REALLY love you if: (This is the bonus stuff that makes you stand out)
You can support all components of the SharePoint environment including form, administrative site collection administration activities such as site creation, user training, backup, restore, performance analysis, and issue resolution 
What your day will look like:
You will assist in the design, architecture, availability, reliability, and security of future SharePoint environments and work with customers to document administrative tasks and verify service level agreement requirements are being met
You will work closely with staff to provide advice and support to properly implement engineering efforts into staging
You will work with other technical staff to train them on proper SharePoint Administration and troubleshooting techniques as well as outline standard processes and procedures for administration and engineering 
The Admin Stuff: Applicants selected may be subject to a government security investigation and must meet eligibility requirements for potential access to classified information. Accordingly, US Citizenship is required
The Legal Stuff: MetroStar Systems is committed to creating a diverse environment and is proud to be an equal opportunity employer. All qualified applicants will receive consideration for employment without regard to race, color, religion, gender, gender identity or expression, sexual orientation, national origin, genetics, disability, age, or veteran status. The statements herein are intended to describe the general nature and level of work being performed by employees, and are not to be construed as an exhaustive list of responsibilities, duties, and skills required of personnel so classified. Furthermore, they do not establish a contract for employment and are subject to change at the discretion of MetroStar Systems.