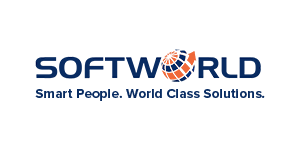 Senior Site Reliability Engineer Jobs in Boston MA | IT Job Recruiters at Softworld, Inc.
Boston, MA

Site Reliability Engineer

Site Reliability Engineer is required for a permanent position in Boston, MA.

  A nationally recognized company in Boston is looking for a SRE to create self-provisioning infrastructure.

The culture of the company is very laid back, with tons of perks within their new headquarters including an onsite barbershop and multiple kitchens.
Required Skills:
Experience with Docker, Chef and Terraform

Understanding of scripting with Ruby, Python or Powershell

Understanding of AWS
Desired Skills:
3 years of cloud environment experience.

Experience with C# or Java

Duration: Permanent.
PLEASE NOTE: 3RD PARTIES/SUBCONTRACTORS/SUBCONTRACT AGENCIES ARE NOT ELIGIBLE FOR THIS POSITION.   SUBCONTRACT AGENCIES NEED NOT APPLY.