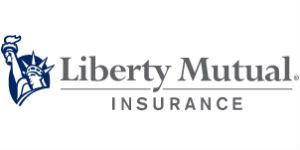 Senior Software Engineer/ Principal Software Engineer at Liberty Mutual Insurance
Dover, NH 03821
Senior Software Engineer / Principal Software Engineer GRM Products & Underwriting
We deliver our customers peace of mind every day by helping them protect what they value most. Our passion for placing the customer at the center of everything we do is driving a transformational shift at Liberty Mutual. Operating as a tech startup within a Fortune 100 company, we are leading a digital disruption that will redefine how people experience insurance.
Description:
This is a range posting and the description is posted as a Grade 17 Principal Senior Software Engineer. However, candidates will be considered for Grades 16 (Senior Software Engineer) in the Software Engineer Job family.
If youre a curious learner who has a penchant for getting things done, thrives on solving challenging technical problems, and enjoy working on high visibility business solutions, we want you to join our tech team! GRM US PL - Products and Underwriting is looking for a Software Engineer whos focus will be on timely and successful delivery of features/enablers for programmatic business and/or technology objectives. In this role you will work on a high performing agile squad and develop high quality software all while helping to lead our technology stack into the future with microservices development.
In this role you will.
Develops effective, defect free source code that meets business requirements and team standards.

Participates in unit test case development

Develops complex test scripts.

Conducts impact analysis.

Develops component design

Provides system/application architecture

Contributes technical alternatives

Develops production support documentation.

Interacts with customers and development team to gather and define requirements

Works within project team on iterative development that delivers a high quality product.

Executes all levels of testing (System, Integration, and Regression)

Analyzes user stories for validity and feasibility

Provides functional/system integration testing support.

Performs Quality Assurance coding and design review; defects or discrepancies in requirements identified and resolved with appropriate partners and stakeholders.

Plans work out appropriately, proactively escalates issues that may impact scope, schedule, budget.

Participates in the development of Build and Deployment guide and script.

Mentor new Engineers and junior Engineers.

Identify and recommend appropriate continuous improvement opportunities.
Highly competitive applicants will have the following:
Strong enterprise-level software development experience in an object oriented language, preferably Java/J2EE

Solid programming discipline: unit testing, fault tolerance, data structures, complexity analysis, object oriented principles, design patterns, etc.

Oracle, SQL Server, DB2

Familiarity with CI/CD and DevOps tools such as BitBucket/Git or Gradle/Jenkins

Experience driving platform modernization initiatives including micro services, cloud deployment and technologies such as: AWS, Docker, Java, NodeJS, Spring Boot

Experience working in an agile environment (Scrum, Kanban, XP, etc) is preferred

An evident appreciation of current and emerging technology trends
Desired Qualifications:
Bachelors or Master's degree in technical or business discipline or equivalent experience.

Generally 5 years of professional experience.

Strong oral and written communication skills; presentation skills.

Proficient in negotiation, facilitation and consensus building skills.

Proficient in new and emerging technologies (microservices, AWS, & Docker a plus).

Thorough knowledge of the following: IT concepts, strategies and methodologies. Business function(s) and of business operations..

Proficiency in multiple programming languages and tools (Java, Spring, experience).

Understanding of agile software development concepts and processes

Thorough understanding of backlog tracking, burndown metrics, and incremental delivery.

Collaboration, prioritization, and adaptability skills required.
Benefits & Culture:
In Products and Underwriting, we embrace all of the values of our Fortune 100 company and push our practices and technology skill sets to the next level. In this organization, we are an agile set of teams dedicated to helping impact the lives of thousands of customers every day. We embrace a modern co-working style with exceptional work/life balance, ergonomic work areas, substantial benefits, and best-in-class amenities.
Liberty Mutual is one of America's Best Employers for Diversity and one of the Best Employers for Womenhttp://bit.ly/LibertyMutual-BestPlacesToWorkforWomenone of the Best Employers for New Gradshttp://bit.ly/LibertyMutual-BestPlacesforNewGradsand one of the Best Places to Workhttp://bit.ly/LibertyMutual-BestPlacestoWork. We offer excellent benefits for our employees including generous parental leave, retirement plans including 401k and pension, education reimbursement, commuter benefits, college savings plans, and much more.
To learn more about our benefit offerings and culture please visit:
https://LMI.co/Benefits
http://bit.ly/LibertyMutual-Culture
EOE Statement:
Liberty Mutual is an equal opportunity employer. We embrace an environment that is free from all discrimination in the workplace, in its business, or by its vendors. Liberty Mutual values diversity and the differences and similarities of our employees. We foster a diverse and inclusive work environment that leads to better ideas, stronger teams and more innovative products and services for our customers.Learn More:
Job: *Technology
Title: Senior Software Engineer/ Principal Software Engineer
Location: NH-Dover
Requisition ID: 105965