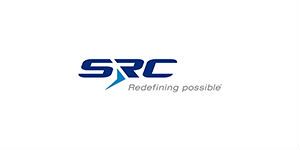 Senior Software Engineer - Quality at SRC, Inc
Syracuse, NY 13201
Position Description :
SRC, Inc. is currently seeking a senior software quality assurance engineer to utilize their knowledge of the software lifecycle to collaborate with all functions of SRC to ensure that external and internal quality requirements for programs and work products are understood and applied.
Responsibilities
Insure compliance to company, customer and regulatory requirements. by providing quality assurance inputs, approvals or auditing of the planning, development, design, and review of software and complex hardware work products and their associated build/test documentation
Audit, provide inputs and insure compliance to software lifecycle tasks that include software design, writing source code, control of source code, reviewing code, configuration management, change management, program testing, integration of software, release management process and product sustainment
Work closely with developers and test engineers to ensure adequate planning, design, verification, and validation of work products
Coordinate certification activities for CMMI, DO178, DO278, DO254 (Federal Aviation Administration (FAA)) and other certifiable standards as required for select work products
Provide project and engineering management feedback on team performance through audits of program management, configuration management and engineering processes, as well as project-specific planning documents and customer requirements. This includes audit planning, execution and close-out activities
Provide feedback to project staff and managers on the results of quality assurance activities. Perform analyses of software defects and nonconformances, support failure analysis and root-cause investigation that results in verifiable corrective action planning
Lead continuous improvement initiatives of both product and process functions within the organization.
Responsible for measurement and analysis requirements. Develop appropriate metrics to monitor software development lifecycle performance
Position Requirements :

Bachelor's degree in software engineering, engineering, STEM or closely related degree.
Six or more years of experience in software, engineering, program quality, software quality or a process function. Candidates with equivalent experience will also be considered.
Two or more years related work experience in integrating hardware, operating systems and software applications.
Experience and expertise in the full life cycle development of software and systems.
Previous work experience with DO178B/DO254 (FAA) and CMMI is strongly desired.
Knowledge of IEEE 12207, Agile Scrum, or alternative software development model is preferred.
Previous experience with structured continuous improvement techniques such as lean or six sigma is also preferred.
Security Clearance Requirements
Must be a U.S. citizen. Applicants selected will be subject to a government security investigation and must meet eligibility requirements for access to classified information.
As an EEO/AA employer, the Company does not discriminate in its employment practices due to an applicant or employee's race, color, religion, sex (including pregnancy), sexual orientation, gender identity or expression, age, national origin, veteran or disability status, or any other basis protected by federal law. In addition, the Company complies with applicable state and local laws governing nondiscrimination in employment in every location in which the Company has facilities and employees.