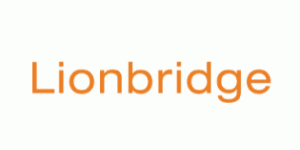 Senior Software Engineer at Lionbridge
Waltham, MA
Lionbridge enables more than 800 world-leading brands to increase international market share, speed adoption of products and effectively engage their customers in local markets worldwide. Using our innovative cloud technology platforms and our global crowd of more than 100,000 professional cloud workers, we provide translation, digital marketing, global content management and application testing solutions that ensure global brand consistency, local relevancy and technical usability across all touch points of the customer lifecycle. Based in Waltham, Mass., Lionbridge maintains solution centers in 28 countries.
Employee Sub-Group: Regular FT Salaried
Work Schedule:
Location: Waltham , Massachusetts
Position Title: Senior Software Engineer
We have an outstanding opportunity for a full-time Senior Software Programmer / Developer with a passion for developing cutting edge web-delivered products in a SaaS environment. We are looking for a motivated, top performer with excellent communication skills to work in a small-team agile environment. The ideal candidate will be a prolific coder, who is friendly, approachable, and takes intense pride in the quality of their work.
Responsibilities:
Understand high level business requirements and produce technical specifications, designs and architectures
Develop accurate time-estimates for work assignments
Design, develop, and deliver applications in C# to include: architecture design, prototyping, development of production quality code, and design and development of unit tests
Participate in product requirement and design reviews
Work with other teams members and technical lead effectively and with minimal supervision
Requirements:
5+ years ASP.NET, C#, .NET Framework, programming / development experience
5+ years experience building tables, views, stored procedures in using MySQL or similar database
5+ years experience with web technologies such as XML, HTML, JavaScript, AJAX and Web Services
Excellent knowledge of object-oriented design principles
Ability to use Agile Development principles to release quality product on time
Significant experience with Visual Studio and Subversion (or similar configuration management tool)
Ability to multi-task and prioritize while dealing with multiple projects
Ability to work independently or on a project team
Excellent verbal and written communication skills
Excellent problem solving and critical thinking skills
Experience working with SaaS application is a significant plus
All qualified applicants will receive consideration for employment without regard to race, color, religion, sex, sexual orientation, gender identity, national origin, disability or protected veteran status.