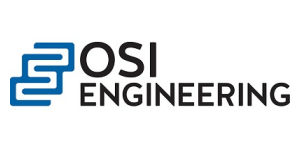 Senior Software Networking System Architect/Manager (NOS) at OSI Engineering
San Jose, CA 95134
Senior Software Networking System Architect/Manager (NOS) for a Global Chip Company in San Jose, Ca.
Responsibilities
You will be in the manageability and automation SW engineering team, you will drive the overall architecture, implementation, and delivery of the provisioning, monitoring, and orchestration features in our NOS (Network Operating System). Provide technical leadership as well as motivate and grow a globally distributed engineering team. Interfacing with the product management team to help devise the future roadmap and product release priorities. This role will be 80% hands on, 20% management.
Required Skillsets
At least 10+ years of experience in developing/managing the network management software in embedded NOS systems
BS or MS in Computer Science or engineering or a related discipline
Proficiency in C and C++
Proficiency in Linux, SNMP, OpenConfig, YANG, and HTTP/S
Good understanding of the REST Web service, NETCONF, gRPC, gNMI, and RESTCONF protocols
Knowledge of the real time processing including processes, threads, scheduling, synchronization mechanisms and memory management
Experience with full software lifecycle specification, design, implementation, integration, debugging, and maintenance required
Familiarity with a structured process driven software development environment including peer reviews of all work (code, specs, etc.), Source Code Management(SCM) system, defect tracking, and build release practices required.
Type: Direct Hire
Location: San Jose, Ca