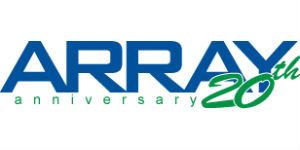 Senior SolarWinds Administrator at Array Information Technology
Radford, VA
Senior SolarWinds Administrator
At Array Information Technology, our mission is to modernize and maintain the complex applications and systems that drive our country's National Defense and Homeland Security posture. Our customer first philosophy and continuous investment in our people have fueled steady growth and a stream of awards since our founding in 1997.
We are pursuing the information technology services and support requirements for the Army Product Director Acquisition, Logistics, and Technology Enterprise Systems and Services (PD ALTESS) contract that is being recompeted this year. This effort supports the following key functional areas: Information Technology (IT) Service Operations, IT Service Delivery, Service Desk Operations, Customer Training, Full Lifecycle IT Testing and Support, IT Data Center Operations, Network and System Administration, Cyber-Security, Disaster Recovery/Business Continuity Operations, Hardware/Software Integration and Migration, Requirements Definition and Management, Service Level Management, Process Design and Management, Business Management, Application Services and Modernization, Acquisitions and Procurements, Infrastructure Services (Facilities Operations), Command Group Support, and Incidental Construction to support the PEO's, Program Management Offices and other agencies within the Department of Defense (DoD) and the Federal Government.
As part of this pursuit we are seeking Senior SolarWinds Administrator candidates. This position is in a mixed and growing environment currently supporting MS Windows server 2008 R2/2012R2/2016/2019, Microsoft SQL 2012/2014/2017, MS Windows 2010, VMWare 6.x. and OEL 6x-7x, and Oracle Operating systems along with multiple Commercial off-the-shelf (Cots) and custom applications. This position will work with the existing team members who are responsible for SCCM and SolarWinds in 3 environments to help teams manage, maintain, deploy, troubleshoot and support servers in mixed customer environment.
Job Responsibilities:
Plan, execute and implement new system hardware and software and create and maintain team technical instructions, operating procedures and policies as needed.
Monitoring and tuning system performance, ongoing operation of the servers, hardening of the servers and reporting of the overall security and operational status.
Recommend improvements to the enterprise and manage new software/hardware integrations when required while also providing utilization reports using existing tools to identify problems and corrective actions as needed.
Support towards the lifecycle of a mixed environment of vendor equipment in the datacenter to include firmware version control and periodic preventive maintenance.
Recommend, demonstrate, and implement technologies to help expand, upgrade, and increase efficiencies to the current environment
Qualifications:
Five or more years' experience designing, developing, documenting, implementing, and maintaining complex end-to-end system/application monitoring capabilities in a complex network preferably utilizing SolarWinds
Three more years' experience in automating assigned tasks utilizing PowerShell and/ or Linux scripting technologies such as bash
Five or more years' experience working in an environment with complex networking solutions with senior level fundamental knowledge in networking principles (TCP/IP, DNS, DHCP, SMTP, SNMP)
Five or more years' experience creating, maintaining, following Standard Operating Procedures for repeatable processes, disaster recovery, and common problem resolution
Three or more years of Microsoft SQL query and reporting creation experience
Three or more years' experience supporting Cybersecurity patch management and Security Technical Implementation Guides (STIG), Security Requirement Guides (SRG), Risk Management Framework (RMF), Security Control Assessor-Validator (SCA-V), and Command Cyber Readiness Inspections (CCRI)
Strong interpersonal skills and willing to be a team player
Bachelor's degree in Computer Science or equivalent
CompTIA Security+
Computing Environment (CE) Certification (i.e., MCSE, Server+, CCNA, RedHat, Palo, etc.) – can be waived for 30 days after project join date.
DOD Secret Security Clearance
This position offers a competitive base salary along with a comprehensive benefits package including medical, dental, vision insurance, paid time off, a retirement package with immediate vesting on company contributions, education and training assistance, and other benefits.
​Array Information Technology, Inc. is committed to hiring and retaining a diverse workforce. We are proud to be an Equal Opportunity/Affirmative Action-Employer, making decisions without regard to race, color, religion, creed, sex, sexual orientation, gender identity, marital status, national origin, age, veteran status, disability, or any other protected class.