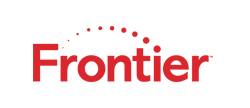 Senior Specialist, Digital QA at Frontier Communications Corporation
IRVING, TX
Currently undergoing a financial restructuring, Frontier is developing a strong business foundation to position itself to become a leader in technology, customer service, and operational excellence.
An important part of our business evolution is the advancement of our digital and e-commerce capabilities. We are adding highly skilled team members who will work closely together to create the best customer experiences possible, fueling industry leading results.
Job Summary
Frontier Communications is seeking a Sr Digital Quality Assurance (QA) Specialist to join our growing Digital team. This role is responsible for testing and ensuring optimal functionality of Frontier's website and mobile application for customers. The role requires both technical and creative capabilities to merge usability with visual sensibility, creating effective customer platforms.
Primary Responsibilities
Conduct front-end visual and functional testing of Frontier's digital properties, including websites and mobile applications.
Monitor and identify root cause of problems with content, layout, usability, accessibility, functionality, guidelines and more across multiple browser and devices. 
Lead the implementation and use of automated testing and emulation tools and platforms.
Clearly document issues with easily reproducible steps.
Create and track defects via issue tracking tools such as Jira.
Communicate and work with internal teams, including IT, on issue resolution, prioritizing based upon impact to the business and escalating as needed.
Create test plans, secure test data, conduct testing and document status for more complex projects of diverse nature.
Develop and conduct daily regression test plans; ensure production and test environments are functional on a daily basis.
Job Requirements
3 – 5 years relevant digital quality assurance testing experience; telecom experience a plus.
Strong experience with and understanding of current accessibility guidelines.
Excellent organization skills, including strong attention to detail and ability to multi-task.
Demonstrated knowledge of automated testing tools and emulators. Experience with SiteImprove and Compliance Sherriff a plus.
Excellent communication (written and verbal) skills.
Highly motivated self-starter with strong work ethic.
Familiarity with issue tracking tools such as Jira or Remedy.
Proficiency with Microsoft Office Suite, specifically Word, Excel and PowerPoint.
Basic knowledge of HTML and CMS platforms. Experience with Sitecore a plus.
Ability to thrive in fast-paced, collaborative, cross-disciplinary and geographically dispersed environment.
Strong team player and relationship builder; able to effectively work cross-functionally with peers and other internal or external stakeholders to understand goals and set priorities.
Highly adaptable with unforeseen changes in priorities and workload while remaining extremely organized and following tight deadlines.
Able to work effectively while independent and with minimal documentation or direction.
Intellectually curious and forward-thinking; interested and excited by technology and latest testing methodologies.