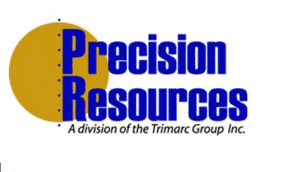 Senior Systems Engineer at Precision Resources
Birmingham, AL 35244
Precision Resources, a division of The Trimarc Group, Inc., is currently searching for Senior Systems Engineer for a permanent position located in Birmingham, Alabama. 
Compensation $80,000 to $100,000
Responsible for the installation, configuration, maintenance, and support of all systems to include Windows Servers, virtual servers and software packages company-wide, in compliance with business processing requirements and established IT policies and procedures.
Highly skilled in troubleshooting Active Directory / DNS / Group Policy / Windows 2008-2016 server / LAN and WAN.
Sharepoint upgrade and migration experience desired.
Experience support Exchange and migrations to Office 365.
Automation experience using Powershell scripting to improve processes and efficiencies
Maintain a comprehensive operating system, hardware, and software database/library as well as supporting documentation.
Tests and integrates new hardware, applications and modifications to existing equipment and systems.
Recommends and implements systems modifications to reduce user problems.
Stays current with system information, changes and updates in the field.
Understands, follows, and mentors others regarding ITIL practices followed by the organization.
Perform other duties and functions as assigned by the Manager - Systems Engineering.
Some travel required.
US Citizenship or Green Card or Green Cardholder
C2C Candidates will not be considered
Forward resume directly to this position
Precision Resources, a division of the Trimarc Group Inc., is one of the fastest growing consulting and recruiting firms providing top-tier Information Technology professionals.
Our IT Consulting and Recruitment Division is strengthened with our ability to match talented and experienced Information Technology professionals to the unique business needs of our clients. Our team-based approach allows us to combine our experiences in the IT industry to develop effective, customized solutions quickly and efficiently. Since we focus on building long-term relationships, we are always striving to provide higher quality service and produce better results.
We have become a strategic partner for Fortune 500 firms as well as small to medium sized companies because of the ability to quickly develop effective, customized solutions for time-sensitive initiatives for our clients. From contract and consulting, to contract to hire and permanent placement, Precision Resources has a solution to meet your needs.
$80,000.00 - $100,000.00 /year