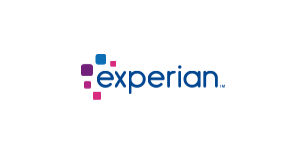 Senior Systems Engineer II at Experian
Costa Mesa, CA 92626
Experian Consumer Services - Careers That Define "What's the Next Big (Data) Thing" for Consumers?
What could be more exciting - personally and professionally - than being part of a "disruptive" business? Consider taking your career to the next level by joining the Leader that continues to disrupt the competition. As the "disruptor" and market leader we pride ourselves on building new markets, leading the pack through continuous evolution and innovation. It's a position Experian Consumer Services has enjoyed for more than a decade and we're always looking for the talent that can help expand that lead.
These days, the "next big thing" is often "the next Big Data thing." Experian Consumer Services offers an opportunity to lead the charge in turning consumer data into something people use and value every single day. We live in a world where information is a means to improving lives and we challenge our team to do just that: improve lives with our products.
It's a holistic, 360 ○ approach that requires aggressive, fast, scalable development that encompasses the cloud, mobile, security, e-commerce, automation, and lots and lots of data. We operate in a culture that focuses on the future, learns from the past and collaborates to deliver high-value solutions that meet consumer needs right now.
When you're the leader, it's always urgent, important and market-changing. We think that defines the true "disruptive" business. Join us and create some chaos for the competition.
We are looking for an Expert System Engineer to join a global team that is comprised of Windows engineers and administrator's for a 24x7 e-commerce environment. The Expert System Engineer role is to ensure the stability, integrity, and efficient operation of the cloud and in-house platforms that support core organizational functions. Ensuring the highest levels of systems and infrastructure availability. This is achieved by following build and delivery standards, monitoring, securing, maintaining, supporting, troubleshooting, and optimizing and applying best practices to all associated operating systems . W ill support a variety of technologies including: Enterprise security platform management, cloud platform delivery and management, Microsoft based web systems, Microsoft Office365, VMWare/VDI, active directory, security operations, application deployments, server engineering/implementation, and server administration. As projects are assigned the person will document requirements, present options for resolution, and implement services as design. The Expert System Engineer may be assigned to infrastructure, application, InfoSec, and/or business projects.
Responsibilities:
Administer, optimize, build, deploy and manage platforms in our AWS cloud that includes Windows and Linux servers, appliances and security hardening
Automate processes for deployment, delivery, management, inventory for multi platoforms, AWS cloud and VMWare platorms
Administer Infrastructure related tools such as Active Directory and GPO Mgmt, OKTA, SCCM, PDQ, Qualys, Slack, KiteWorks, Jira, Confluence, Trend Micro, McAfee, Active Directory and GPO Mgmt, etc. - Leveraging SCCM/PDQ for packaging , deployments, inventories
Build, Configure and Deploy replacement or new server environments running Windows platforms, following documented standards and practices. Implement applications and services as needed to support the business.
Administer Infrastructure related tools such as Active Directory and GPO Mgmt, SCCM, PDQ, Qualys, Slack, KiteWorks, Jira, Confluence, Trend Micro, McAfee, Active Directory and GPO Mgmt, etc. - Leveraging SCCM/PDQ for packaging , deployments, inventories.
Experience with KMS and Certificates. Will manage, troubleshoot, purchase, deploy and renew on a monthly basis.
Manage security related initiatives (PCI/HIPPA) and implement solutions for all audit findings
Perform capacity planning, system health monitoring and provide recommendations to enhance performance.
Diagnose and resolve advanced system performance, communication, and throughput problems.
Engineer, develop, and implement various Enterprise Level Solutions running on Windows 2019, 2016 & 2012 servers using VMware and/or AWS platform deployment tools
Follow and develop Windows server hardening processes via GPO, Registry configurations and security patch updates
Will administer SAAS platforms such as; Slack, Syncplicity, Kiteworks,
Implement self-service and automation capabilities for new server deployments using orchestration tools with VMWare and/or AWS
Responsible for level 3 on-call escalation (including after hours) and performs troubleshooting for all critical situation events.
Interviews end users to understand current performance issues and future demands to make recommendations for infrastructure enhancements
Documents technical design requirements and provides feedback to project team; including Visio designs, application flows, and configuration information.
Monitor infrastructure incident queue requests and complete tickets within pre-defined SLAs.
Work on problems of diverse scope and will create clearly documented recommendations to achieve resolution.
Mentors and cross trains other system administrators and engineers within system operations
Education and Experience:
Candidate must have a minimum of 5 years hand's on experience in a server administration role
Prefer Bachelor Degree in Computer Science or related field
Exposure to system design technologies desired.
History of working in an e-commerce and fast paced environment
Qualifications Required:
Strong experience with Windows 2019, 2016, and 2012 server platforms
Strong experience in AWS, VMWare cloud platforms
Strong scripting/configuration mgmt experience, PowerShell, Python, Ansible, Ansible Tower
Strong understanding of multiple Active Directory Domains, connectivity, troubleshooting techniques and domain security
Strong knowledge of Cisco UCS Director, vRealize analysis and automation, Red Hat Cloudforms
Strong Active Directory skills (Multi Forest and Domains), including GPO experience
Strong understanding of server imaging and build practices, using AWS AMI, SCCM and VMWare
Strong knowledge of server virtualization platforms
Good knowledge of load balancing using F5 Big IP
Good knowledge of internetworking technologies
Good leadership & analytical skills
Strong oral and written communication skills
Strong inter-personal and customer service skills
Strong organizational skills, ability to self-lead through major projects
Benefits and Compensation:
Experian offers flexible benefits and compensation packages that allow our employees to make choices that fit their individual lifestyles. Some of the benefits that we provide for full-time employees include the following:

Medical, Dental, Vision and Life Insurance
Minimum 15 days flexible time off, additional sick time, plus 10 paid holidays
401K and company matching
Casual, fun environment
Equal Opportunity Employer