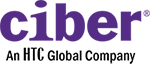 Senior Systems Reliability Engineer at CIBER, Inc.
Glendale, CA 91201
Make a difference
Ciber Global
wants you. Come build new things with us and advance your career. At Ciber
Global you'll collaborate with experts.  You'll join successful teams
contributing to our clients' success.  You'll work side by side with our clients
and have long-term opportunities to advance your career with the latest emerging technologies.
 Description/Comment:
Primary responsibilities include designing, building, and supporting web application systems for a large scale enterprise production environment that hosts a variety of online properties for the client.

The Senior Systems Reliability Engineer is expected to have expert level systems administration skills on both the Linux and Windows server platforms, and must have extensive experience with Apache, IIS, and Tomcat. This position will focus on systems and application stability, security, performance, and capacity management, as well as documentation. The role requires participating in an on-call support rotation.

This position works closely with various business Engineering and Production teams to gather requirements, troubleshoot issues, and provide stellar customer support. The role requires someone who is creative, proactive, constructive, and highly motivated. The Senior SE must be prepared to work in an extremely collaborative and high-energy environment.

Basic Qualifications Technical Requirements

● Understand how to install and configure operating systems, specifically with expertise in Windows 2003, 2008, and RHEL.
● Proficient with cloud platforms/technologies, preferably AWS (Azure and/or Google also a plus).
● Recognized as a subject matter expert on at least one OS and proficient in multiple operating systems, including OS performance monitoring, setup, configuration, tuning, and troubleshooting.
● Proficient in web or server technologies: Tomcat, IIS, Apache (IHS), WAS, WCS, MySQL, Oracle, MSSQL, etc., including being able to perform basic setup, configuration, and troubleshooting.
● Recognized as a subject matter expert on at least one scripting or programing language (e.g. Python, Terraform, Ruby, Javascript) and able to build unit test suites for all automation scripts and/or software being developed.
● Expert on HTTP, TCP/IP, SNMP and DNS.
● Able to implement existing base standards for new systems and/or applications with mentoring for all of the following:
● Site monitoring and instrumentation
● Application monitoring and instrumentation
● System monitoring and instrumentation
● Resiliency and performance
● Able to diagnose simple to complex system problems.
● Understand internet technologies and network protocols, including HTTP, basic load balancing configurations, security zones, VIPs, etc.
● Perform peer review for new firewall, VIP and SAN requests.
● Able to interpret and build F5 iRules.
● Understands and correctly maps tiers of SAN storage to business needs.
● Understand application design and dependencies for the sites the team supports.
● Has expertise on one or more load balancer platforms (setting up pools, VIPs, layer 7 routing, debugging).
● Able to author tools and scripts to be used by others to automate repeatable production tasks in standard languages like bash, csh, batch or VBscript.
● Advanced skills in at least one configuration management tool (e.g. Chef, Puppet, etc).
● Able to author test plans for use by peers and junior SE's.
● Able to perform and provide in depth analysis on load test runs against a moderately complex system.
● Demonstrates exceptional troubleshooting methodology, including the ability to author and instruct new methodologies to the SE team.
● Demonstrate ability to independently triage moderately complex incidents.
● Independently resolve moderately to highly complex system and application incidents.
● Able to identify and propose system and application fixes for performance bottlenecks.
● Able to evaluate new application requirements for capacity and run-time best practices.
● Able to evaluate new system and/or infrastructure solutions for technical feasibility against known requirements and standards.
● Effective at dealing with change: Able to transition in role or handle a significant modification to workflow or technology with minimal ramp-up time and with very little guidance.

Communication and Leadership Requirements
● Serves as primary point of contact with Manager.
● Ability to lead functional teams in systems integration and design including writing operational specs, architectural diagrams, test plans and requirements management.
● Clear and effective presentations to groups of people.
● Effective project management and planning on large-scale projects (familiarity with agile/scrum and water-fall project management a plus).
● Ability to design and deliver training to other staff.
● Construction of concise and complete technical documentation.
● Mentoring of Jr. Staff on technical material.
● Viewed as a reliable technical resource for others.
● Detailed understanding of the goals and requirements of the business supported.

● 7 or more years of experience with relevant internet technologies and with implementing, administering, and supporting production websites and backend support systems.
Required Education Bachelor of Science degree in computer science or equiv

Additional Information
Keys to focus on: Ruby, python or java experience; Automation with Chef (nice to have); AWS (must have) experience with Terraform (must have). If they have Chef and a little Terreform we will review or reverse.
*MSJA
At
Ciber Global our consultants have access to a comprehensive benefits
package.  Benefits can include Paid-Time-Off, Paid Holidays, 401K
matching, Life and Accidental Death Insurance, Short & Long Term Disability
Insurance, and a
variety of other perks.

Calibri;mso-fareast-theme-font:minor-latin;mso-hansi-theme-font:minor-latin;
mso-bidi-font-family:Arial, sans-serif !important; Calibri;mso-bidi-theme-font:minor-latin;background: white; white;
mso-ansi-language:EN-US;mso-fareast-language:EN-US;mso-bidi-language:AR-SA;
mso-bidi-font-weight:bold">Ciber Global is an Equal Opportunity Employer
Minorities/Females/Gender Identity/Sexual Orientation/Protected
Veterans/Individuals with Disabilities.
Find a purpose
Embrace emerging technologies,
create inventive solutions and meet intriguing client challenges. Be a part of something bigger working on teams that make a difference and transform business.
Move ahead
No matter where you are in your career, you can work to move to the next level. You'll work hand in hand with top-tier talent and be part of a team focused on the technologies that lead the way to exciting technological changes.   
$88,512.00 - $113,791.00 /year
Reliability Engineer
What is this?