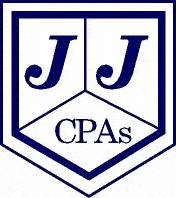 Senior Tax Accountant at Jain and Jain
Sugar Land, TX 77478
TAX SENIOR W/ 3+ YRS OF RELEVANT PUBLIC ACCOUNTING EXPERIENCE
Company overview
Jain & Jain is a Houston-based firm of CPAs and professional advisors focusing on solutions for every stage of the business growth cycle. We have been a valuable and dependable resource for expert advice and support to our clients since 1986. At Jain & Jain, we take a long-term view and tailor our approach to provide personalized attention and ensure our clients receive the highest quality of customized service. Our business professionals listen to and rely on the pulse points from our clients and the marketplace to meet their needs and offer the range of services critical to their current and future business success.
Tax Senior - Position Summary
The Tax Senior is responsible for performing complex tax preparation, tax research and tax planning with minimal supervision. This position also provides work direction and technical guidance to less experienced staff. The Tax Senior will be responsible for initiating and maintaining direct contact with clients to resolve tax issues. The Tax Senior will perform tax planning under direct supervision and may be assigned in-charge tax responsibilities. As such, the Tax Senior is expected to possess exceptional communication skills allowing for effective relationship building at all levels and must be able to work independently and in teams to accomplish a goal.
Tax Senior - Objectives
Technical Knowledge
Highly knowledgeable in current income tax laws and regulations
Prepares complex tax returns and tax research (e.g., S-corp, Partnerships, 1040, estate, trust)
Reviews tax work of less experienced staff
Reviews tax information supplied by client and proactively recognizes and resolves tax issues and provides recommendations
Applies advanced problem solving, research and analysis skills independently
Communication
Builds and maintains positive relationships with firm associates, clients and client personnel
Understands detailed assignments and follows instructions
Communicates proactively and effectively – both in writing and orally
Maintains necessary confidentially with all client and firm information
Tax Senior - Qualifications
Bachelor's degree in Accounting from an accredited college or university
Required – 3+ years of public accounting experience as a tax accountant, demonstrating a progression in complexity of tax returns
Strong computer application skills – proficient in MS Office including Excel
Strong organization skills
Candidates are required to successfully complete a background check
CPA and / or Master's degree in Accounting from an accredited college or university (a plus)
Salary and Benefits – commensurate with experience
Interested candidates may forward their resume and cover letter to the Practice Manager, Nitin Chandra, at: Nitin@JainCPA.com
$45,000.00 - $80,000.00 /year
Commensurate with experience