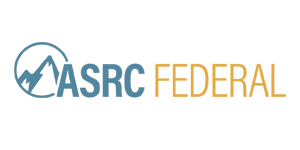 Senior Technical HPC Manager, NASA at ASRC Federal
Moffett Field, CA 94035
ASRC Federal InuTeq is seeking a Senior Technical HPC Manager on our program which provides High Performance Computing services throughout the HPC lifecycle for computational requirements, architecture, acquisition, and operations to federal government customers. Our employees embrace innovation and are committed to a culture of continuous, standards-driven process improvement and assimilation of industry best practices.  MAKE A DIFFERENCE on a team that supports a 11,000+ node, 7.24 petaflop supercomputer system with over 50 petabytes of temporary storage and an exabyte capable archive system connected in one of the world's largest InfiniBand fabrics.
Operational responsibility for all computer systems within the customer site from laptops to 10,000+ node HPC clusters
Oversee projects from your respective groups using program-defined project management best practices overseen by the Site Lead
Manage multi million-dollar budgets across several groups
Deliver products consistently, on time and on budget
Timely reporting of all operational, project and contract areas
Delegate technical responsibilities and monitor progress of projects
Conduct interviews, hire and train new technical s support/IT staff
Manage and continually improve process documentation and knowledge bases
Provide technical leadership and oversight
ASRC Federal and its Subsidiaries are Equal Opportunity / Affirmative Action employers. All qualified applicants will receive consideration for employment without regard to race, gender, color, age, sexual orientation, gender identification, national origin, religion, marital status, ancestry, citizenship, disability, protected veteran status, or any other factor prohibited by applicable law.
401K
Employee Events
Employee Referral Program
Flexible Schedules
Flexible Spending Accounts
Gym Memberships
Life Insurance
Long Term Disability
Maternity/Paternity Paid Leave
Medical, Dental and Vision
Merchandise Discounts
Military Leave
Mobile Phone Discount
On Site Cafeteria
Paid Holidays
Parking
Prescription Drug Coverage
Professional Development
Tuition Reimbursement
Vacation/paid time off
Work From Home