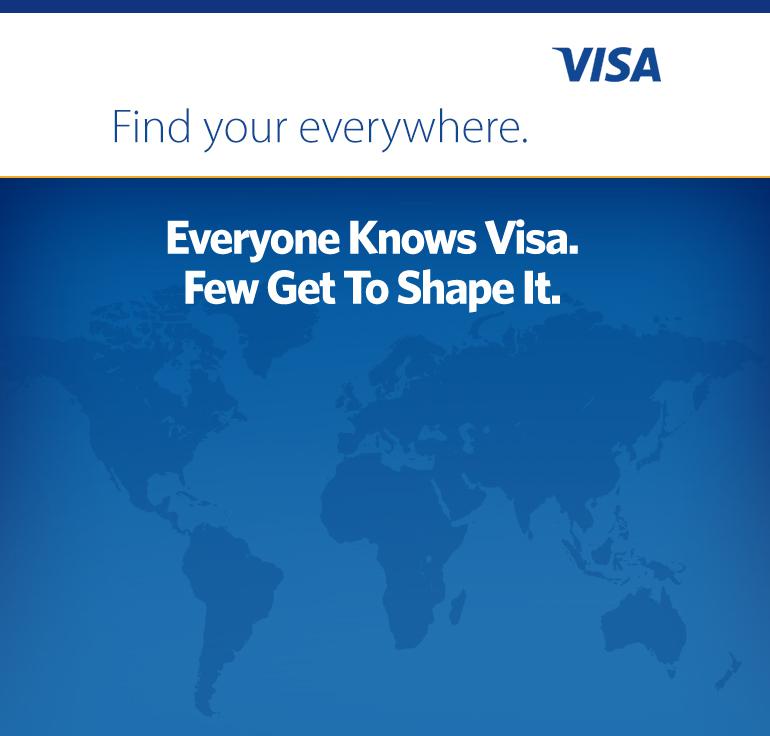 Senior Technical Product Manager, DaaS - Data Platform at Visa, Inc.
Palo Alto, CA
Company Description
As the world's leader in digital payments technology, Visa's mission is to connect the world through the most creative, reliable and secure payment network - enabling individuals, businesses, and economies to thrive. Our advanced global processing network, VisaNet, provides secure and reliable payments around the world, and is capable of handling more than 65,000 transaction messages a second. The company's dedication to innovation drives the rapid growth of connected commerce on any device, and fuels the dream of a cashless future for everyone, everywhere. As the world moves from analog to digital, Visa is applying our brand, products, people, network and scale to reshape the future of commerce.
At Visa, your individuality fits right in. Working here gives you an opportunity to impact the world, invest in your career growth, and be part of an inclusive and diverse workplace. We are a global team of disruptors, trailblazers, innovators and risk-takers who are helping drive economic growth in even the most remote parts of the world, creatively moving the industry forward, and doing meaningful work that brings financial literacy and digital commerce to millions of unbanked and underserved consumers.
You're an Individual. We're the team for you. Together, let's transform the way the world pays.
Job Description
You may have noticed that payment has become a very active/hot area in the last several years. Given the strong demands and innovation, this will be a very exciting area in the next 5 to 10 years. VISA is clearly a very strong leader in the payment industry, and is in a fast pace of technology transformation. For a payment system to work well, advance technologies such as data platform, big data, data mining, machine learning, cloud, etc. are critical. In VISA, we have all of these. The Data Platform Department is in the center for many of these technologies and development.
The Data Platform (DP) department is a key component of Visa's Technology organization that provides an enriched and valuable ecosystem of data platform and data services that drive innovation for our partners and clients, within Visa and globally. Data is the most value asset in Visa. The Data Platform department is dedicated to develop advanced technology (e.g. Cloud, Machine Learning and Big Data), systems and services to make data secure, rich, high quality, and fast therefore enabling Visa the ability to leverage its data assets in an effective and timely manner to maximize technology/business development and differentiate Visa from others in the payment industry. The group maintains tens of petabytes of data supporting over 100 services for various internal lines of business and external clients.
The Data Platform Technical Production Management (TPM) team is responsible on defining the next generation of Visa Data Platform including the Data Platform as a Service (PaaS) layer and Data as a Service (DaaS) layer. To do this, the Principle TPM needs to understand the company needs on data/data platform and make sure that our PaaS and DaaS can serve these needs properly. This position will report to the Head of Technical Product Management for the Data Platform department.
The ideal candidate will have a very strong technical background in cloud, big data, large scale platforms, Machine Learning, etc., is thought leader, is very familiar with the up to date development of the industry in these areas, have exceptional organizational skills, written and verbal communication skills, be an analytical and structured thinker as well as with significant experience in customer/partner interaction, management and software solution delivery. The position will be based in Palo Alto office.
Responsibilities:
Deeply understand the needs on data of Visa. Drive requirements and strategy for data collection, processing, publishing, and serving within Visa. Key contributor to help drive the strategy for our centralized software platforms for processing, managing, and serving data to the entire company
Keep track of the industry development status of PaaS and DaaS. Evaluate new product opportunities and bring forward proposals to expand our product line
Key contributor to defining the strategy of data platform by partnering with other leaders in the DP org
Define the DP product roadmap by partnering with other leaders in DP and keep it up to date while the needs from the company evolves, the industry evolves, and our development makes progress
Define products and services including the scope and prioritization of features of DP in an agile way while the needs and development evolve. Influence product and technology strategy and direction, and product/user experience
Define success metrics and SLAs on the key products and services
Work closely with business analysts, and engineers to facilitate and guide the product development process
Work with operation and engineering teams to develop and roll out operational support models for the Data Platforms products and services.
Perform User Acceptance Testing and ensure requirements were understood and implemented as requested
Closely interact and partner with business and technology teams globally
Drive Data Platform internal and external on data platform strategy and roadmap
Qualifications
Basic Qualifications:
10 years of work experience with a Bachelors Degree or at least 8 years of work experience with an Advanced Degree (e.g. Masters/MBA/JD/MD) or at least 3 years of work experience with a PhD
Preferred Qualifications:
12-15 years of work experience with a Bachelors Degree or 8-10 years of experience with an Advanced Degree (e.g. Masters, MBA, JD, MD) or 6+ years of work experience with a PhD
Experience demonstrating strong leadership, self-motivation, accountability, can-do attitude, quick learning and creativity.
Strong technical experience in the areas of cloud, big data, machine learning, APIs, scalability, performance and reliability.
Strong product management experience on large scale production platforms.
Exceptional collaboration and partnership skills with the ability to work in a global environment and drive consensus in cross-functional teams.
Demonstrated interpersonal skills to interface well with clients and partners at all levels
Outstanding communications ability to a diverse customer audience, including C-level executives, product, and technical stakeholders
Strong customer service and relationship management skills
Broad knowledge of the state of art industry domain knowledge, specifically Kafka, Presto, Spark, Object Storage, Ceph, etc.
Strong customer centric mindset.
More than comfortable in an ambiguous matrixed organization
Proactive sense of urgency and 'can do' attitude
Strategic thinker who can balance big picture strategy with detailed, flawless execution
Travel:
This position requires the incumbent to travel for work 5% of the time.
Mental/Physical Requirements:
This position will be performed in an office setting. The position will require the incumbent to sit and stand at a desk, communicate in person and by telephone, frequently operate standard office equipment, such as telephones and computers, and reach with hands and arms.
Additional Information
Visa is an EEO Employer. Qualified applicants will receive consideration for employment without regard to race, color, religion, sex, national origin, sexual orientation, gender identity, disability or protected veteran status. Visa will also consider for employment qualified applicants with criminal histories in a manner consistent with EEOC guidelines and applicable local law.