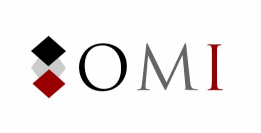 Senior Salesforce Analyst/Admin - III (9029) at OMI
Foster City, CA 94404
Description:
• Certified Salesforce.com Admin/Developer
• Must have 4-5 years of force.com admin/developer experience
• Should have a firm grasp of SFDC Object Model and APIs to enable Custom development and Data Migrations.
• Develop various apex components, including batch classes, controllers, and triggers, to fulfill business requirements.
• Bridge business users and IT teams to ensure business requirements address change/project objectives and validate technical solutions and processes fulfilling the goals.
• Able to work in close cooperation with Business to configure Apttus CLM.
• Recommend impact option analysis to resolve issues, risks, dependencies, changes requests, etc. for Management decisions.
• Able to Coach and educate project team members/business users to uplift project delivery effectiveness of Apttus implementations.
• Ensure systems are compliant with company system security standards and that security controls are in place.