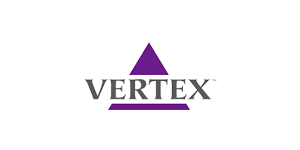 Senior Technician, Lab Services Buffer Preparation at Vertex Pharmaceuticals Inc.
San Diego, CA 92121
The Senior Technician provides general support for all research and development labs as a part of the Lab Services group.  Primary daily duties include small and large-scale buffer preparation, analytical chemical reagent preparation, antibiotic preparation, inventory and stocking for tissue culture reagents.  The ideal candidate will be the lead point person for the Buffer Preparation services team and will be responsible for all services provided to the site within the scope of buffer preparation. In addition, the candidate will maintain service level agreements and metrics, and work with end-users to define new buffer recipes and requirements. This role requires high attention to detail, organization, multitasking, and clear communication with end-users and team members.
KEY RESPONSIBILITIES:
Buffer Preparation: Daily preparation of small- and large-scale batches (500ml - 500L+).
Operate semi-automated single-use mixer for large scale buffer batches.
Analytical solvent reagents preparation for LCMS system: Includes methanol, acetonitrile, HCL, TFA, and FA mixtures.
Prepare and stock antibiotic working stocks.
Inventory, stocking and ordering of consumable supplies.
Inventory, stocking and ordering of tissue culture media additives.
Oversee buffer preparation orders and communicating with end-users.
Assist with buffer preparation equipment daily/weekly cleaning and calibrations.
Create and maintain SOP's for all operation, preparation, and service functions.
Create and maintain Service Level Agreements as needed.
Maintain metrics related to the services provided to the site.
Maintain QC records for chemical preparations.
Crosstrain incoming technicians on all procedures and preparations.
Oversee and schedule buffer preparation schedule for the team.
Update and maintain the internal Media Request webpage daily for all orders.
Performs other duties as assigned related to the position and scope of work in Buffer preparation.
TECHNICAL AND COMMUNICATIVE SKILLS:
Buffer prep, pH titration, and reagent weighing preferred.
Single-use mixer experience
Able to learn and apply new skills after appropriate training.
Lift up to 50lbs.
Comfortable handling and dispensing acids and bases.
Displays technical skills and working familiarity with lab procedures and processes.
Aseptic technique,
High level of customer service skills. 
Outlook, Word, and Excel experience.
Proactively communicates clearly with Lab Services team and end-users.
Ability to present data/communications to small groups.
Highly organized and clean.
Multi-tasking ability
PREFERRED EDUCATION AND EXPERIENCE:
B.S degree in Biology or Chemistry related field preferred, or 4+ years' experience in Buffer Preparation.
Lab setting experience/exposure preferred.
Buffer Prep experience highly preferred.
Chemical hygiene experience.