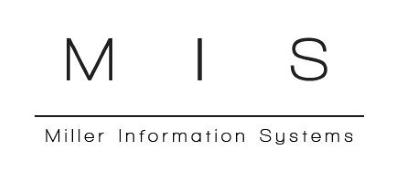 Senior Telephony Technician at Miller Information Systems
ALLISON PARK, PA 15101
Senior IP-PBX Technician
Miller Information Systems is a 35-year-old solution provider employing over 60 people.We provide complete business communications infrastructure solutions with best-in-class service.  Solutions include structured cabling, telephony, audiovisual, and physical security systems.  MIS is currently seeking a well-qualified and highly motivated Senior IP-PBX Technician. 
Duties
-          Implementation of NEC TDM and IP PBX systems
-          Service and maintenance for NEC TDM and IP PBX systems
-          Programming and commissioning of NEC TDM and IP PBX solutions
-          Oversight and management of strategic and dedicated accounts as a hybrid field technician and foreman
-          Responsible for keeping the Operations Manager aware of the status of all projects being supervised.
-          Review all project documentation including, system designs, prints, and telecom schedules.
-          Responsible and accountable for all parts, materials, equipment, tools and supplies given to technician.
-          Responsible for completing all assigned projects within specified cost budget and schedule.
Education
-          Bachelor's degree, or Technical Certificate(s), and/or sufficient field experience accepted
Requirements
-          Positive attitude team player that communicates well with a wide range of people.
-          Great communication skills.
-          Will be working with the customer and must have good customer service skills.
-          Creative and persistent problem solver.
-          MIS believe in ongoing training so the candidate should have a passion for learning.
-          Understanding NEC programming and implementation
-          Strong in Microsoft Office suite.
-          Certifications within in the industry.
-          Valid driver's license.
-          Ability to travel mostly in the Pittsburgh Tri-State region
Experience
-          Minimum 3 years' experience in the telephony industry.
-          Use of business telephone systems solutions including MIS product offerings is a plus.  (NEC Aspire, UX5000, SV8100, SV9100, SIP trunk programming and Univerge Blue)
Interview Requirements
-          Applicants may be asked to do any of the following:
Demonstrate capabilities in

telephony programming

Demonstrate capabilities in Microsoft Office

Take a personnel assessment test

Personality Index

Assessment
43,634 - 63,775 /year
Telecommunications Network Technician
What is this?