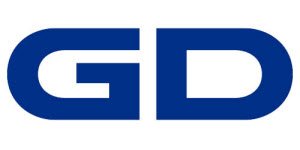 Senior Test Engineer at General Dynamics Information Technology
Rensselaer, NY 12144
Type of Requisition:
Regular
Clearance Level Must Currently Possess:
None
Clearance Level Must Be Able to Obtain:
None
Suitability:
No Suitability Required
Public Trust/Other Required:
None
Job Family:
IT Quality Assurance
Job Description:
General Dynamics IT (GDIT) is looking for its next self-motivated, passionate, highly skilled, and experienced IT Quality Analyst Senior to join our team as we continue to partner with New York State Health (NYSoH) to provide comprehensive health coverage to more than 4.5 million New Yorkers.
Our GDIT State & Local team provides NYS with innovative and agile health benefit exchange solutions that deliver the functionality required to comply with the Patient Protection and Affordable Care Act and provide the flexibility needed to easily scale up to support future requirements.
Here's where you come in:
You'll join our talented team of System Integration testers in maintaining and increasing our overall quality of our product.  Our application designed to help people shop for and enroll in health insurance coverage.  Individuals, families and small businesses can use the system to compare insurance options, calculate costs and select coverage.  It helps people to check their eligibility for health care programs like Medicaid, Child Health Plus, and the Essential Plan and enroll in these programs if they are eligible.
We're looking for people who want to make an impact to project and who understand that positively impacting the project provides a better experience for the 4.5 million New Yorkers who rely on NYSoH for their health care needs. 
Here's what You'll Do
Analyze – Requirements and tech design documents for use cases, creation of test cases, and impacts to the existing framework.
Build – Understand the changes to the current application, DB changes, Batch programs and create test cases to make sure the quality of the application retains its high standard.
Communicate – Report the status of potential issues and outstanding problems to project and quality assurance personnel.
Improve – Support continuous improvement efforts designed to make the regression more sustainable and decrease the amount of analysis/issues after each test runs.
Lead – Perform quality control checks on software release candidates, determines final issue resolution status, and authorizes progression to next testing phase.
Mentor - Guide the work of less experienced team members.
Strategize - Determines testing strategies and provide an implementation plan to the management
Here's what you'll bring to the table:
Education
Bachelor's Degree in Computer Science, Engineering, Mathematics or related specialty field.
Technical Experience
·                                                                     Seven (7) years of intensive and progressive experience in software application testing with 4 years within the last six (8) calendar years as Test Analyst, Systems Engineer, or related experience and performing software testing for complex to highly complex systems. 
·                                                                     A Master's Degree (in subjects described above) and 5 years related experience of which at least 3 years as Test Analyst, Systems Engineer, or related experience and performing software testing for complex to highly complex systems. 
·                                                                     Proven experience in analyzing and writing test scripts for complex business rules and rule engine 
·                                                                     Hands on working experience writing complex SQL using joins for data validation from various data sources 
·                                                                     Vast knowledge of testing techniques to cover all possible corner cases during Integration testing, E2E testing, ETL testing, Web service testing, and verification and validation techniques 
·                                                                     Expertise in analyzing the server and Application logs and troubleshooting. 
·                                                                     Preferred knowledge in database (DB2) concepts, EDI (834, 837), SOAP UI, Rational Quality Manager and Agile methodologies. 
·                                                                     Preferred knowledge in Healthcare, Medicaid, Medicare domain 
·                                                                     Experience with DataWarehouse/ DataMart - preferred 
·                                                                     Cognos experience – preferred
Here are the Attributes for Success: 
·                                                                     Track record of executing testing techniques to cover all possible corner cases for during verification and validation techniques 
·                                                                     Able to work independently and meet delivery targets of overall releases. 
·                                                                     Able to demonstrate ownership/responsibility in driving the quality of the system to high standards. 
·                                                                     Responsive, adaptive to complex changing environment 
·                                                                     Willingness to accept direction from seniors, colleagues and management 
·                                                                     Hands on. Passionate. Persistent. Creative. A Doer. A Team Player. Lifelong learner
This position is based at GDIT's Rensselaer NY Data Center
Scheduled Weekly Hours:
40
Travel Required:
None
Telecommuting Options:
Telecommuting Not Allowed
Work Location:
USA NY Rensselaer
Additional Work Locations:
We are GDIT. The people supporting some of the most complex government, defense, and intelligence projects across the country. We deliver. Bringing the expertise needed to understand and advance critical missions. We transform. Shifting the ways clients invest in, integrate, and innovate technology solutions. We ensure today is safe and tomorrow is smarter. We are there. On the ground, beside our clients, in the lab, and everywhere in between. Offering the technology transformations, strategy, and mission services needed to get the job done. GDIT is an Equal Opportunity/Affirmative Action employer. All qualified applicants will receive consideration for employment without regard to race, color, religion, sex, sexual orientation, gender identity, national origin, disability, or veteran status, or any other protected class.