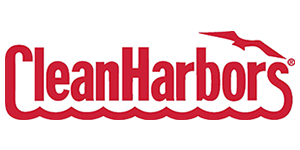 Senior Web Developer at Clean Harbors Environmental Services, Inc
Norwell, MA
Position Description:
Clean Harbors Environmental Services, Inc. seeks a Senior Web Developer to work at its office in Norwell, MA.


Job Description:  
Design and implement software applications database solutions within architectural, security, and code quality guidelines considering performance, scalability, and sustainability. Engineer and modify existing software to adapt to new systems and improve performance. Estimate software engineering effort needed to complete tasks. Raise issues with requirements and technical implementation; work in a fast-paced software engineering project team using agile software development techniques. Evaluate alternate solutions to technical problems to collaboratively determine the most appropriate outcome. Analyze internal user needs and software requirements to determine feasibility of software design within constraints. Utilize scientific analysis and mathematical models to predict and measure outcome and consequences of software design. Implement SQL development, including T-SQL programming. Diagnose and resolve software performance problems and opportunities. Design relational schemas. Implement data security measures. Design data warehouse or data mart schemas and strategies.
Qualifications:  
Master's or foreign equivalent degree in Computer Science, Computer Engineering, or Software Engineering and two (2) years of experience in job offered or alternate occupation of Web Developer, Software Developer, Software Analyst, or Programmer Analyst. 
Alternate combination of education and experience: Bachelor's degree in an accepted degree field and five (5) years of progressive, post-baccalaureate experience in job offered or alternate accepted occupation.
Required skills:  
Experience must include two (2) years of experience in: Full software development life cycle; SSIS; MS SQL Server, TSQL; Visual Studio/TFS; and HTML.
Multiple open positions.  To apply, please click on Apply for Job, or send resume to 42 Longwater Drive, Norwell, MA 02061, ATTN: Recruitment, Job Reference: Senior Web Developer.
Potential Applicants:

We are an Equal Opportunity Employer and do not discriminate against applicants due to veterans status or on the basis of disability.