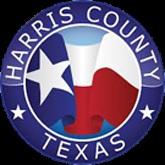 Serology Manager at Harris County Human Resources
HOUSTON, TX 77002
POSITION DESCRIPTION:
The Serology Manager oversees the operation and scheduling of analysts assigned to screen evidence for the presence of biological fluids and prepare samplings for DNA analysis.
 
Monitors productivity, workflow, and case assignments in the Serology laboratory.
Serves as a liaison between the laboratory and law enforcement and attorneys for assigning cases and gathering case information.
Manages the Serology Team Supervisors as well as the laboratory support staff (DNA laboratory technician and DNA photographer).
Provides guidance to staff regarding technical and administrative concerns.
Assigns projects to Serology Team Supervisors and Serologists.
Provides regular verbal and written feedback to staff pertaining to work assignments.
Monitors expert witness testimony, as necessary.
Participates in required training and casework, as necessary.
Prepares written reports that support the analytical findings and provide accurate and unbiased testimony as an expert witness in legal proceedings.
Participates in legal proceedings according to the schedule of the court.
Participates in case review as needed.
Maintains at least a minimum level of productivity as determined by Forensic Genetics Laboratory Director.
Participates in training, competency testing, and proficiency testing of lab staff according to established protocols.
Successfully complete proficiency testing requirements.
Assists in ensuring the laboratory remains in compliance with the ANAB accreditation standards and the FBI Quality Assurance Standards.
Participates in professional training as required to remain fully trained in emerging technologies and testing protocols.
Maintains American Board of Criminalist certification and TFSC licensure.
Maintains required continuing education for accreditation, certification, and licensure.
Follows rigorously all safety, method manual, and Quality Assurance/Quality Control protocols.
Performs other duties as assigned by the Forensic Genetics Director or the Crime Laboratory Director.

REQUIREMENTS:
Bachelor of Science in Biology, Chemistry, Forensic Science, or a related physical science.
Successful completion of (9) credit (or equivalent) hours of college coursework in Biochemistry, Genetics, Molecular Biology.
College level coursework in statistics and/or Population Genetics.
Coursework must comply with the FBI's Quality Assurance Standards as well as DNA Analyst coursework requirements outlined in the Texas Administrative Code, Title 37, Part 15, Chapter 651, Subchapter C, Rule §651.207
Two (2) years of forensic DNA laboratory casework experience that includes interpretation and reporting of DNA test results, obtained at a forensic DNA laboratory.
OR
Five (5) years of experience in forensic serology (detection, identification, classification, and study of various bodily fluids).
Computer literacy in the use of Microsoft Office applications (Word, Excel, Access, and PowerPoint).
Must maintain a valid driver's license and the ability to safely operate a motor vehicle.
Must provide a DNA sample to be maintained by the Forensic Genetics Laboratory for quality assurance purposes.
Certification/License Requirements:
American Board of Criminalistics (ABC) certification is required within two years of hire date and must be maintained for the duration of employment.
This position also requires licensure by the Texas Forensic Science Commission. Licensure must likewise be maintained for the duration of employment.
Knowledge, Skill & Abilities:
Familiarity with accreditation standards and requirements of the ANAB Accreditation Program or ISO 17025:2017.
Familiarity with database applications such as JusticeTrax LIMS and CODIS.
Good communication skills for frequent testimony and participation in accreditation reviews and symposia/seminars.
Environmental, Physical and Visual Requirements:
The job requires work with laboratory chemicals and various biological fluids – potential exposure to blood borne pathogens.
Must be able to lift a minimum of 40 lbs. and sit or stand for long periods.
Must have manual dexterity sufficient to conduct laboratory tasks as determined by the Forensic Genetics Laboratory Director.
Must have visual acuity sufficient to perceive minute differences and details and to withstand the strain of continued close work.
Must successfully pass at test for colorblindness.
NOTE: To qualify for this position, required education, experience, knowledge and skills must be clearly stated on your application's employment history. Resumes are welcome, but we do not use any information provided on your resume to qualify and refer you to the Hiring Department for consideration.
 
COMPLETE TRANSCRIPTS REQUIRED WITH APPLICATION FOR EXTERNAL CANDIDATES. TRANSCRIPTS NOT NEEDED FOR INTERNAL CANDIDATES.

PREFERENCES:

• Master of Science in Biology, Chemistry, Forensic Science or a related physical science.
• Successful completion of twelve (12) credit (or equivalent) hours of college coursework, three (3) hours at graduate level, in Biochemistry, Genetics, Molecular Biology.
• Two years of supervisory experience.
83,284.00 - 107,837.00 /year
Laboratory Manager
What is this?