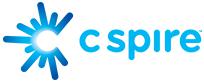 Server Doubletree Grand Rapids at C Spire
Grand Rapids, MI
Job Description:Job Description:
Check station before, during and after shift for proper set-up and cleanliness.

Greet the guests in a friendly and courteous manner and explain any specials and/or restaurantpromotions for guest awareness.
Record the details of the order from the guests, repeating the order to the guest to check for accuracy.
Input the order into the Point-of-Sale computer to inform the kitchen of the particulars in the order being placed.
When complete, retrieve order up to 30 lbs., from kitchen, confirm its accuracy, lift and deliver to guest along with appropriate condiments. Abide by all State, Federal and Corporate liquor regulations pertaining to serving alcoholic beverages to minors and intoxicated guests.
Replenish beverages as necessary and check with guests for overall satisfaction.
Market and serve upon request any dessert items or specialty coffees.
Present the check to guest promptly.
Experience and Skills:Requirements:
Must have basic knowledge of food and beverage preparation, service standards, guest relations and etiquette.

Knowledge of the appropriate table settings, service-ware and menu items.
Ability to read, write and speak the English language sufficient to understand menus, special promotions, record orders, and communicate with guests to explain and record orders.
Ability to remember, recite and promote the variety of menu items.
Ability to transport large trays weighing up to 30 lbs. through a crowded room on a continuous basis throughout shift.