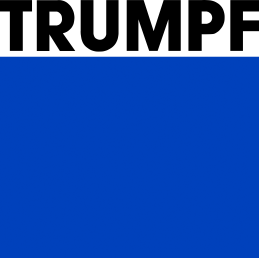 Service Engineer Apprentice at TRUMPF Inc.
Plymouth Township, MI 48170
"Trusting in brave ideas" this is our promise to everyone who works for us. As a family business, we make long-term decision and provide our people with the trust and stability needed to bring their ideas to fruition, even the unconventional ones. Being a market and technology leader in machine tools and lasers, we courageously shape the manufacturing of tomorrow, meeting every challenge with bold, fresh thinking.     


Learn and fulfill with satisfactory results each phase of the Apprenticeship Program for Service Engineer. 100% travel is required after a year and half in program. Candidate selected would need to relocate to Farmington, CT for a year and a half. 



The statements below are intended to describe the general nature and level of work in this position. They are not intended to be an exhaustive list of all responsibilities. The position may require that employees perform other duties as assigned.

1. Gain technical knowledge and TRUMPF product knowledge through participation in classroom training at TRUMPF Training Department.
2. Gain founded technical knowledge through successful completion of courses provided by Colleges and/or technical institutions.
3. Gain knowledge of TRUMPF internal processes through completion of assignments in various departments.
4. Complete written reports after completion of each training segment to document training outcome.
5. Participate in projects, Continuous Improvement and SYNCHRO activity.
6. Travel to customer locations and/or other TRUMPF facilities in the US for training purposes.
7. Apply knowledge and skills gained by joining the field service team after successful completion of apprenticeship program.



Must have excellent learning skills and good communication and listening skills. Ability to follow instructions and organize to complete tasks fully and on time.



High school, higher education, or vocational school.      
"All qualified applicants will receive consideration for employment without regard to race, color, religion, sex, sexual orientation, gender identity, national origin, citizenship, disability or protected veteran status."    

## Job Category: Apprenticeship   
24 - 34 /hour
Stationary Engineer / Boiler Operator
What is this?