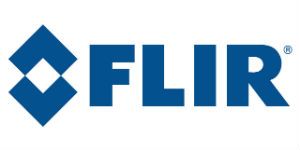 Service Manager at FLIR Systems, Inc.
Nashua, NH 03060
Be visionary
At FLIR, we have a simple but ambitious mission: to develop market-leading thermal and sensing technologies which enhance everyday life. From saving energy, to saving lives FLIR is making a real difference in our world.
Our products are used in a wide array of situations to rescue people in danger, detect criminals, conserve energy, navigate safely, provide security around the globe, and protect our environment.
We are looking for individuals who thrive on making an impact and want the excitement of being on a team that wins.
Job Description
Manages service department team members, including customer interactions, reports, and repairs. Provides the highest level of customer service and deescalate customer issues that are above and beyond the technician's abilities to maintain customer satisfaction. The Service Manager will be responsible for metrics and lean activities that will take place in the department.   An important part of this role is to provide superb customer service by leading and motivating the service team, developing technicians, and creating service goals.
Primary Responsibilities:

Supervise day-to-day operations in the customer service department
Field emails with dealers, end users, Regional Sales Managers, to inquiries, service requests
Monitors department issues and client complaints to define patterns and work to lessen those recurring issues
Supply data and build out metrics on all service activities
Create effective service procedures, policies, and standards.
Works with service technicians/admins to expedite warranty repair/replacements
Perform all necessary ISO / 5s Audits
Skills and Experience:
High school Diploma/GED required Business degree preferred
Ability to establish priorities in a fast-paced and multi-task environment
Excellent professional verbal and written communication skills
Must possess good problem-solving skills
Must have ability to interact and influence individuals at all levels within the organization while communicating effectively
5 years of prior customer service experience required; strongly preferred in the consumer electronics field
Less than 15% travel
Ability to lift 35 pounds
Supervisory Responsibilities:
Performs other duties as assigned by management
Reviews and approves employee time sheet each pay period prior to the payroll deadline.
Performs annual performance evaluations for service personnel.
FLIR and all of our employees are committed to conducting business with the highest ethical standards. We require all employees to comply with all applicable laws, regulations, rules and regulatory orders. Our reputation for honesty, integrity and high ethics is as important to us as our reputation for making innovative sensing solutions.