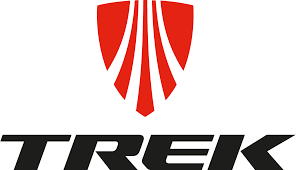 Service Technician (Bicycle Mechanic) at Trek Bicycle Corporation
Bethlehem, PA
A bit about us
Trek is an awesome place to work, with amazing benefits for all employees. We build only products we love, provide incredible hospitality to our customers, and change the world by getting more people on bikes. When you're on our team, you're taken care of, encouraged to learn and grow, and given lots of opportunities to do so. Give us your best, and we'll give it right back. Sound pretty sweet? Then come join us!
What you'll do
As a Trek Service Technician, no one day is the same as the last. This job is all about caring for bikes so their owners love riding them. You'll troubleshoot repairs and service all kinds of bikes, and you'll be the first to have your hands on brand new models before they hit the sales floor. Most importantly, you'll build relationships with people who trust you to keep their gear running flawlessly.
We're looking for a teammate with stellar customer service chops, a willingness to learn, and a real motivation to build skills as a technician. Because you'll constantly be speaking with customers to evaluate issues and recommend repairs, we value fantastic hospitality skills above prior shop experience. So, if you've already worked as a mechanic, that's great. But if not, we'll train you.
What you'll bring to the team
Self-motivation, a positive, team-focused mentality, plus a willingness to pitch in on any task
Fantastic hospitality—a warm, approachable manner, great listening skills, and a drive to help in any way you can—even on the toughest, busiest days
Top-notch communication skills
Impressive attention to detail and a love for tinkering 'til you figure it out.
Eagerness to learn the ins and outs of servicing bicycles
A desire to continually learn proper service methods and new technologies