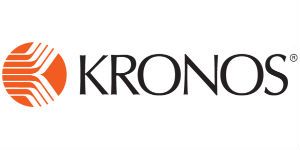 Services Architect at Kronos Incorporated
Atlanta, GA 30383
Services Architect
Location:
Atlanta - Georgia - USA, Austin - Texas - USA, Chicago - Illinois - USA, Dallas - Texas - USA, Denver - Colorado - USA, Detroit - Michigan - USA, Houston - Texas - USA, Indianapolis - Indiana - USA, Los Angeles - California - USA, Lowell - Massachusetts - USA, New York City - New York - USA, Orlando - Florida - USA, Portland - Oregon - USA, Remote - - None, San Diego - California - USA, San Francisco - California - USA, Seattle - Washington - USA, Washington - District of Columbia - USA
Function:
Professional Services and Consulting
Ref #:
20190003703
Description
The Services Architect (SA) consistently leads Professional Services sales opportunities, programs or projects by developing viable service strategies, approaches and contracts. The SA participates in all aspects of the customer sales cycle including presentations, scoping, and negotiating Statements of Work. Will be familiar with the entire Kronos suite as applicable to the Services and Distribution industry.
In this role you will develop a network with sales, services and your customers to support, deliver and sell to the most strategic opportunities or accounts in the Kronos portfolio. You will also be involved in cross vertical/functional opportunities including multi-national deployments and international local deployments.
Responsibilities:
Works closely and proactively with sales executives, sales managers, presales, and Services (delivery) leadership to be viewed as a trusted advisor both internally and with the customer during the sales cycle
Educates the sales team on the value of a Service Architect in framing winning business and the benefit of early involvement in the sales cycle to provide maximum value
Demonstrate functional understanding of the full suite of products and services, including software, hardware, Cloud, SaaS, software implementation, and education
Understand Kronos implementation methodology and process in order to mitigate risk associated with project delivery
Understand the Kronos services business model, including partner ecosystem, project margin, and rates to actively manage opportunity forecast, and contribute to services budgeting/forecast process
Articulates the value of all service offerings by mapping functional customer business needs to Kronos solution(s)
Develop and deliver customer-facing presentations to large and small audiences
Consistently demonstrate customer value through engagement at customer executive level
Respond expeditiously to requests for service; matching the customers sense of urgency and effectively deliver project/opportunity options
The SA can display both Kronos and industry expertise, taking personal responsibility for continued learning and growth through training, workshops, or trade/industry groups
Qualifications
Required:
5-7+ years of experience managing enterprise software implementation projects
Experience in scoping software implementation projects
Strong customer-facing skills, including C-Level presentation abilities
Effective problem-solving and negotiation skills
Ability to manage several opportunities concurrently
Preferred:
Selling consulting services for software implementations is a plus
Experience using the following tools is a plus: Salesforce, Big Machines and Solution View
Workforce Management software experience plus
#LI-POST
Corporate overview
Youre empowered when youre a Kronite.
Want to be part of an elite group of highly skilled professionals? We think our employees are a special group of talented, energetic, and innovative people. And for that reason, we refer to ourselves as Kronites. Kronites care about more than just work. We recognize the need to maintain a healthy work-life balance to live inspired. In fact, its expected! Youll soon learn that we take work and fun seriously. No matter what position you hold at Kronos, youre a Kronite. And we want you to feel like you have the power to make a difference in your life and the lives of others, at work and beyond. Want to learn more about our culture? Follow us on Twitter @work4kronos. #MyWorkInspired
Kronos is a global provider of workforce management and human capital management cloud solutions. Kronos industry-specific workforce applications are purpose built for businesses, healthcare providers, educational institutions and government agencies of all sizes. Tens of thousands of organizations including half of the Fortune 1000 - and more than 40 million people in over 100 countries use Kronos every day.
EEO Statement
Kronos is proud to be an equal opportunity employer and is committed to maintaining a diverse and inclusive work environment. All qualified applicants will receive consideration for employment without regard to race, color, religion, gender, gender identity or expression, sexual orientation, national origin, physical or mental disability, age, or veteran status or any other basis protected by federal, state, or local law.