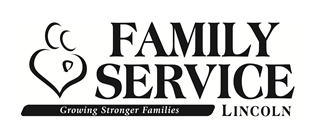 Sexual Assault Center Program Manager at Family Service
Green Bay, WI
Family Services is a non-profit organization that protects, heals, and cares for children and families throughout Northeast Wisconsin. Family Services is strongly committed to protecting children and vulnerable individuals from abuse and exploitation. When traumatic situations occur, our staff is there to assist the individual or family with their journey of healing and recovery. Family Services cares for individuals who are isolated, abandoned or just need help developing the skills to live successfully.
Family Services' Sexual Assault Center provides services 24/7 to victims of sexual violence and their families and friends. The program serves Brown, Door, Oconto, and Marinette Counties. The Sexual Assault Center provides sensitive services to all victims regardless of their age, gender, race, sexual orientation or disability. Crisis intervention, information and referral, counseling, follow-up assistance, medical, legal and personal advocacy, support group, as well as community education are among the services provided.
We are currently seeking an exceptional leader to serve as Program Manager for our Center. Working primarily out of our Green Bay office, this position is responsible for ensuring quality services are delivered in each of the communities we serve. Direct supervision of the program staff and volunteers of the Center and the day to day operations in Brown, Door, Oconto and Marinette communities is shared between the Program Manager and Supervisor. The Program Manager will ensure the implementation of innovative and collaborative approaches in meeting the needs of victims of sexual assault and sex trafficking while developing strategies to reduce sexual violence in our communities.
Qualified candidates will possess a bachelor's degree in social work or closely related field and have a minimum of five years supervisory experience.
Preferred candidates will have a Master's degree in social work or closely related field, experience in working with victims of sexual assault, and have a minimum of 3 years of supervisory experience in a sexual assault center or similar environment.