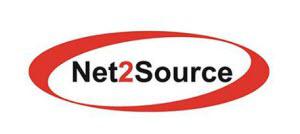 Sharepoint Automation Consultant at Net 2 Source
Needham, MA 02494
Net2Source, Inc. is one of the fastest growing IT Consulting company across USA. N2S is headquartered at NJ, USA with its branch offices in Asia Pacific Region. N2S offers a wide gamut of consulting solutions customized to client needs including staffing, training and technology.Title: Sharepoint Automation ConsultantLocation:
Wall St. NYC
Duration:
6+ months + Multiple Extensions
Interview:
Onsite
Description:
Main goals will include:
Support automation projects in SharePoint and Excel, starting with the requirements definition, software development and then testing until the final deployment of deliverables;
Ensure that activities are completed on time and with the expected results
Responsibilities:
Be part of the software development team with responsibility to deliver software code as required;
Participate in Business Requirements definition meetings, contribute with Operational requirements (i.e. Documentation of Operational processes)
Active role in the coordination and execution of testing activities.
Analyze results, identify and report findings, fix programming code as needed. Keep track and follow up all issues/requests identified during the UAT phase
Maintain a frequent communication of project status, concerns and other updates to all relevant parties
Qualifications:
Developer know-how on Sharepoint 2013 and Sharepoint Workflow 2010 (required)
Significant JavaScript experience, including JSON, Sharepoint REST Services, JQuery/Ajax (required)
dditional development skills: §HTML, CSS/Bootstrap §DurandalJS (Desirable to maintain legacy applications).
Excellent proficiency in Excel, including macro development (desirable)
Advanced English skills (90%)
Strong analytical, issue identification and problem solving skills. Ability to work independently
Good documentation skills. Teamwork. Attention to detail
Executes risk-based internal audits in accordance with the annual audit plan.
Evaluates internal controls, processes, policies and mechanisms to ensure that they are adequate, effective and in compliance with regulatory principles, industry standards, corporate guidelines and generally accepted auditing standards (GAAS).
By written or verbal communication, report findings to Citi management and draft a comprehensive and complete report of audit area.
About Net2Source, Inc.
Net2Source is an employer-of-choice for over 1000 consultants across the globe. We recruit top-notch talent for over 40 Fortune and Government clients coast-to-coast across the U.S. We are one of the fastest-growing companies in the U.S. and this may be your opportunity to join us!
Want to read more about Net2Source?
Visit us at
www.net2source.comSugandha AgarwalTechnical Recruiter(201) 340-8700 Ext.483 | (201) 479-3444
sagarwal@net2source.com
Address:317 George St. Suite 220, New Brunswick, NJ, 08901Website:
www.net2source.com