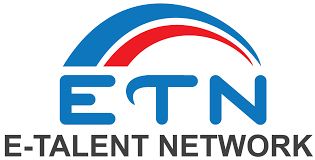 SharePoint Consultant at TSC GLOBAL SOLUTIONS INC
Raleigh, NC
Job Title: SharePoint Consultant
Location: Raleigh, NC-27601
Duration: 9 Months


Job Description:
The Client is seeking SharePoint Admin Specialist for its SharePoint 2016 on prem implementations.
This position is required to handle additional administrative load due to the department's decision to use SharePoint.
This candidate will have an extremely strong development and administration background for triage and support of the SharePoint architecture specifically focused on stability and maintenance of extremely large archive site collections using Bank.
The Candidate will be responsible for building and maintaining SharePoint farms.
The position requires a thorough understand of CMIS (Content Management Interoperability Services) In SharePoint and Ave-Point Doc-Ave suite.
The candidate should be Fluent in developing PowerShell scripts to create, update & maintain changes across numerous template SharePoint sites.
Proficiency with SP Designer 2013, Share-Gate, and Nintex.
This position will be required to work after hours support and work weekends for patching & maintenance as necessary to provide good customer service.
Required Experience:
3 years of Experience building 2016 on premise SharePoint Farms to store large archive datasets including experience with Doc-Ave Bank & Nintex.
7 years of Understanding and Recent experience implementing SharePoint search (Results sources, Managed Properties & Query Rules, Search API).
7 years of Experience defining/maintaining SharePoint information architecture for storing many Terabytes of data in SharePoint.
7 years of Experience with CMIS (Content Management Interoperability Services) and SharePoint. Experience with Input-Accel.
7 years of recent experience writing PowerShell scripts to bulk modify SharePoint sites and for SharePoint Admin functions.
7 years of Experience with Info manage policies, managed metadata, term sets, and content type hub and site security with AD groups.
About our Company: -
E-Talent Network is responsible for carrying out the recruitment process and is a service provider for 22nd Century Technologies.
22nd Century Technologies is a business enterprise that supports demanding staffing programs for Corporations and State and Local Government Agencies. Its journey began in 1997 by supporting large Federal contracts which nudged us in the direction of creating large candidate pools across the country. Over the last 20 years, we have built a strong business model that is carefully constructed to deliver on multiple facets. We have proven past performance of providing services that exceed our clients' expectations. Today 22nd Century technologies supports clients in all 50 states and has grown to be a company that is trusted and sought for providing a complex mix of workforce solutions. With a firm grip on the entire spectrum of staffing solutions, we have placed more than 500,000 skilled resources and delivered 15 million+ man-hours.
"22nd Century Technologies is an Equal Opportunity Employer" and "US Citizens & all other parties authorized to work in the US are encouraged to apply."
E-Talent Network is proud to service TSCTI recruitment needs with Our Global Delivery model with 110 recruiters, data miners and research analysts working across multiple time zones is backed by an internal database of 2.4 million resources across all major industries.