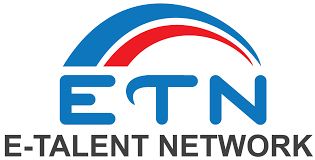 SharePoint Content Developer from TSC GLOBAL SOLUTIONS INC
Washington, DC
Job Title: SharePoint Content Developer
Location: Washington DC
Duration: Permanent


Required Experience:

Strong experience with SharePoint 2010, 2013, and 2016 and InfoPath
Experience in SharePoint Migration from 2013 to 2016
Must have Experience with C# and .NET Devevlopment
Required Skills:
String Application Development experience using tools such as:

Microsoft SharePoint, version 2010, 2013, and 2016
Microsoft SharePoint Designer, version 2010, 2013, and 2016
SQL Server Management Studio
Microsoft SQL Server Report Service Builder (SSRS)
Microsoft InfoPath, version 2010, 2013, and 2016
Microsoft Silverlight, version 5.1.30214.0
Microsoft Office Suite, version 2010, 2013, and 2016
Microsoft Visio, version 2010, 2013, and 2016
Adobe Photoshop CS 6
Microsoft Lync, version 2010, 2013, and 2016
Microsoft OneNote, version 2010
Abode Acrobat Professional, version 10
Microsoft Active Directory
HTML, XSLT, JAVA, and other web applications languages.
About our Company: -
E-Talent Network is responsible for carrying out the recruitment process and is a service provider for 22nd Century Technologies.

22nd Century Technologies is a business enterprise that supports demanding staffing programs for Corporations and State and Local Government Agencies. Its journey began in 1997 by supporting large Federal contracts which nudged us in the direction of creating large candidate pools across the country. Over the last 20 years, we have built a strong business model that is carefully constructed to deliver on multiple facets. We have proven past performance of providing services that exceed our clients' expectations. Today 22nd Century technologies supports clients in all 50 states and has grown to be a company that is trusted and sought for providing a complex mix of workforce solutions. With a firm grip on the entire spectrum of staffing solutions, we have placed more than 500,000 skilled resources and delivered 15 million+ man-hours.
"22nd Century Technologies is an Equal Opportunity Employer" and "US Citizens & all other parties authorized to work in the US are encouraged to apply."

E-Talent Network is proud to service TSCTI recruitment needs with Our Global Delivery model with 110 recruiters, data miners and research analysts working across multiple time zones is backed by an internal database of 2.4 million resources across all major industries.