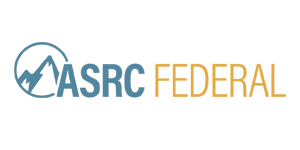 Sharepoint Developer at ASRC Federal
Alexandria, VA 22314
Position: SharePoint Developer
Location: Alexandria, VA
Clearance: Agency Background Check
Project: ASRC Federal is a technical, professional services company providing state-of-the-art solutions to government and commercial clients. Our services include custom-engineered solutions that integrate with the latest technology, resulting in advanced information technology systems; business and management consulting services to assess client needs and reengineer processes; and strategic and tactical program expertise to support continuity and provide comprehensive oversight for mission-critical initiatives.
As a leading IT consulting and strategic outsourcing firm, we're always looking for exceptionally bright and motivated people to join our team. We are thought leaders in our market space - providing comprehensive solutions to our clients, throughout the enterprise. If you are looking for an opportunity to use your skills in new ways, in an environment that promotes free thinking, presents positive challenges, and makes a real impact -- ASRC Federal is the place for you.
We are actively seeking a SharePoint Developer to support our client in Alexandria, VA.
Responsibilities:
Extensive experience with Microsoft SharePoint Online, and SharePoint Designer /SharePoint Online.

Extensive experience designing SharePoint solutions, site taxonomy, UX, and record storage to include providing advice and make recommendations for improvements to existing sites and for new.

Provide documentation on Taxonomy and Metadata development for SharePoint Online.

Experience developing, managing, and maintaining SharePoint portals, dashboards and all the custom web-parts needed to successfully implement them.

Experience configuring sites and sub-sites, creating and modifying SharePoint site collections with multiple sites, unique navigational elements, custom content types and site columns, site pages, lists, web part pages, and custom workflows.

Extensive experience building forms with ASP.NET, InfoPath Forms, and SharePoint application pages.

Experience Implementing document and record center repositories.

Experience of developing custom master pages and customized Cascading Style Sheets (CSS).

Strong understanding of HTML, JavaScript, and jQuery experience designing web sites.

Utilize SharePoint and Microsoft tools that are integrated with 2013 development platform, such as InfoPath, Visual Studio and SharePoint Designer to develop custom SharePoint applications.

Ability to analyze office requirements/operations, review existing SharePoint system, define solutions, and translate that into designs and programming work on SharePoint.

Identify project requirements by interviewing users and analyzing operations

Experience interfacing with teams.

Must be a self-starter who is able to come up with business process and design ideas, as well as be able to technically implement.

Write thorough and concise functional and design specifications as well as easily readable end user documentation such as user guides and other instructional materials.

Strong communication and interpersonal skills.
ASRC Federal and its Subsidiaries are Equal Opportunity / Affirmative Action employers. All qualified applicants will receive consideration for employment without regard to race, gender, color, age, sexual orientation, gender identification, national origin, religion, marital status, ancestry, citizenship, disability, protected veteran status, or any other factor prohibited by applicable law.
401K
Employee Events
Employee Referral Program
Flexible Schedules
Flexible Spending Accounts
Gym Memberships
Life Insurance
Long Term Disability
Maternity/Paternity Paid Leave
Medical, Dental and Vision
Merchandise Discounts
Military Leave
Mobile Phone Discount
On Site Cafeteria
Paid Holidays
Parking
Prescription Drug Coverage
Professional Development
Tuition Reimbursement
Vacation/paid time off
Work From Home