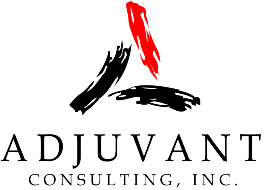 SharePoint Developer at Adjuvant Consulting
Goose Creek, SC 29445
This Information Technology position, SharePoint Developer / Web Developer supports the Naval Health Clinic Charleston which provides medical care to active duty, retired and dependents of all branches of military service. Specifically Adjuvant supports the Information Management Department (IMD) which is responsible for all aspects of automated information management within the Naval Health Clinic Charleston and our outlying clinics. The position will be creating SharePoint home pages and individual pages for the many different departments in the clinic.
Candidates must have strong analytical and problem-solving skills and the ability to adapt to a rapid development software environment. Activities include requirements gathering, analysis, SharePoint solution design, development, customization, and delivery.
In addition, the candidate must be willing to provide assistance to the general IT help desk assisting the team with trouble shooting and resolving customer IT issues.


GENERAL RESPONSIBILITIES:
Leverage out-of-the-box SharePoint capabilities to develop business solutions using SharePoint 2013.
Requirements gathering, analysis, SharePoint solution design, development, and delivery.
Leverage formalized development lifecycle tools, including project plans, timelines, and deliverables.
QUALIFICATIONS:
Strong working knowledge of developing business solutions in SharePoint 2013, using out-of-the-box (OOTB) functionality.
Strong working knowledge of SharePoint Designer 2013.
Knowledge of SharePoint lists, workflows, groups, permissions and security, reporting capabilities, custom web parts and web services.
Experience using SharePoint Designer to create custom forms, workflows, web parts, and solutions.
Experience with XML, JavaScript, ReactJS, jQuery, and/or AJAX.
Experience modifying HTML and CSS.
Experience writing technical documentation and training guides.
Ability to use browser-based debugging and inspection tools.
Experience with complete application development life-cycle including requirements gathering, analysis and design, coding, testing and deployment.
Strong analytical and problem-solving skills.
Quick learner, resourceful, and able to work in a collaborative team environment.
Excellent communication (written and oral) and presentation skills.
REQUIRED EXPERIENCE:
5 years of relevant IT experience, with 3+ years of related SharePoint experience desired
SECURITY REQUIREMENTS:
DoD ACTIVE Clearance at the SECRET level required or a clearance held within the last 2 years.
Current or prior Secret Security Clearance or the ability to obtain a clearance in a reasonable amount of time. A copy of the questionnaire may be found: http://www.opm.gov/Forms/pdf_fill/sf86.pdf

ADDITIONAL REQUIREMENTS:
If selected the applicant will be required to complete a series of health forms. You must be able to provide documentation of required immunizations and physical testing, and a statement from the your licensed medical practitioner or a report of a physical examination using the form which can be accessed at the following link:http://www.med.navy.mil/sites/nmlc/Public_Docs/Physical%20Exam%20and%20Immunization%20Form.pdfStrong Preferences:
The ability to obtain the Security + certification (8570 Certification), within 4 months of hire.
IT SKILLS DESIRED BUT NOT MANDATORY:
Proficiency in Windows 10, 7, and XP operating system
Experience with Networks to include routers and switches
Physical Conditions:
This work is performed in an office environment, occasional lifting up to 50 lbs. Employee will be sitting while using the computer and constant walking while visiting employee worksites.
During moves, employees will be required to lift up to 40lbs to move equipment. Equipment movement will use dollies and carts to move computers and peripherals
While troubleshooting issues or installing equipment, employees may have to crawl in small spaces or under desks
Adjuvant is an Equal Opportunity Employer/Protected Veterans/Individuals with Disabilities.
98,244 - 121,229 /year
SharePoint Developer
What is this?