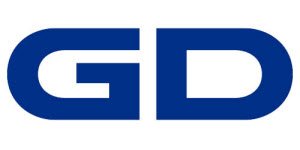 SharePoint and Knowledge Management - Secret Clearance - Sembach, Germany at General Dynamics Information Technology
Chantilly, VA
Type of Requisition: Expatriate

Clearance Level Must Be Able to Obtain: Top Secret

Job Family: Systems Analysis


SharePoint and Knowledge Management


Secret Clearance (SSBI)


Sembach, Germany


Responsible for providing collaboration and knowledge management support to the USANATO BDE and subordinate units in their daily mission.


The KM operations covers a wide range of collaboration tools and Mission Command Networks and Systems to include Army, Joint, NATO and Coalition command and control (C2) systems, C4I databases and knowledge management applications.


The KM maps current business and communication processes, identifies knowledge gaps and inefficiencies in knowledge sharing, formulates technical assessments and incorporates industry best business practices.


This includes the generation, application, management, and exploitation of Army knowledge to foster collaboration among soldiers and units in order to share expertise and experience; facilitate leader development and intuitive decision making; and support the development of organizations and teams.


The Contractor shall provide knowledge management plans, policy, and governance.


Contractor supports the Government in KM planning, developing theater policy, and governing the administration of KM for Commanders to make logical decisions.


The Contractor shall provide the Government input into the technical specifications and critical knowledge areas necessary for the Government to develop broad based Knowledge Management policy that covers the entire area of operations in garrison, mission rehearsal exercise, and deployed environments.


The Contractor shall participate in the design, engineering, development, testing, deployment, training, and change management of the knowledge enterprise platforms.


Bachelors Degree in Computer Science or a related technical discipline; or the equivalent combination of education; professional training or work experience.


Security+CE and MCSA certifications are required.


#dpost #cjobs #cjpost #isdcj #GDDITRecruiter


null

We are GDIT. The people supporting some of the most complex government, defense, and intelligence projects across the country. We deliver. Bringing the expertise needed to understand and advance critical missions. We transform. Shifting the ways clients invest in, integrate, and innovate technology solutions. We ensure today is safe and tomorrow is smarter. We are there. On the ground, beside our clients, in the lab, and everywhere in between. Offering the technology transformations, strategy, and mission services needed to get the job done.
GDIT is an Equal Opportunity/Affirmative Action employer. All qualified applicants will receive consideration for employment without regard to race, color, religion, sex, sexual orientation, gender identity, national origin, disability, or veteran status, or any other protected class.