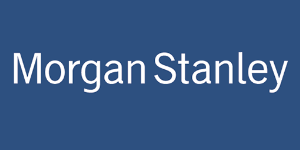 Shareworks by Morgan Stanley - Marketing Lead, (Applications Division, Global Private Markets) at Morgan Stanley
South Jordan, UT
Shareworks by Morgan Stanley - Marketing Lead, (Applications Division, Global Private Markets)
Job Number:
  3153805
Posting Date
:  Jun 26, 2020
Primary Location
:  Americas-United States of America-Utah-South Jordan
Job
:  Wealth Management

Employment Type:  Full Time

Job Level:  Professional

Overview:




This role focuses on driving revenue opportunities for the 'Applications Division' of the Global Private Markets Team. Specific marketing focal points include: Liquidity, Valuations, Compensation and Global Intelligence. The Applications Marketing Lead will be responsible for: (i) building marketing strategies and the go-to-market plan, (ii) executing campaigns and events, and (iii) managing the resources and relationships within this space. 




For the second half of 2020, this role will largely focus on 'Liquidity.' Specifically, driving awareness, creating thought leadership assets, and working in conjunction with Morgan Stanley at Work to drive engagement among participants. 




Responsibilities




- Create marketing strategies and a go-to-market plan for each application group (Liquidity, Valuations, Compensation and Global Intelligence), with an immediate focus on Liquidity.

- Create a marketing strategy for each application: how to take them to market, key messaging, campaigns, resources and budget allocation. This strategy should include how to utilize shared resources from the broader marketing team

- Oversee a quarterly sync with each application group to coordinate upcoming campaigns, strategic agility and product roadmaps. 

- Learn the products, industry and nuances of each application and become a subject matter expert that can move across the organization to communicate and advocate for the application segments. 

- Work with channel and referral partners to drive awareness, credibility and saturation across the industry. 

- Increase MQLs and drive revenue, engagement and awareness.

- Work closely with (i) the Shareworks by Morgan Stanley Relationship Management team to establish comms. and customer upsell collateral and (ii) the Morgan Stanley at Work team to drive awareness, education, thought leadership and engagement with Morgan Stanley Access Direct accounts.

- Create a consistent narrative and message around the Applications business that weaves a unified go-to-market story for the private market suite of solutions. 

- Automate the prospect identification phase and improve the use of Salesforce as a method to track, identify and measure.

- Execute demand generation campaigns, programs and events.

- Work directly with the product marketing team to incorporate and support product launches in the go-to-market plans and campaigns for each application.

- Build campaigns and go-to-market material, including event briefs, webinars, thought leadership content, ABM programs, paid media, etc. 

- Manage the end-to-end spectrum from strategy and campaign ideation to execution and legal/CRC approval and publication, measurement and analysis. 

- Manage relationships with shared resources, outside vendors, agencies and/or contractors, as needed, to drive execution.

- 5 years of marketing manager (and program management) experience. Ideally, in a SaaS and/or fintech environment.

- BA/BS in related field (marketing, communications, etc.); master's degree is ideal, but not required.

- Excellent communication and collaborative relationship management skills (including experience with executive audiences).

- Project management experience with high-value/revenue-carrying initiatives. Event management experience also highly desired.

- Strong writing skills and an analytical, detail-focused mindset.

- Some familiarity with the equity compensation landscape.

- Ideal: experience with Pardot, Uberflip, Wordpress.




While we thank all applicants for their interest, please note that only those individuals selected for an interview will be contacted.