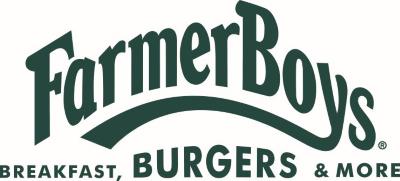 Shift Leader at Farmer Boys
Anaheim, CA 92807
Who We Are…
As a member of the Farmer Boys family, you have the privilege and opportunity to make a difference in the lives of your team members and your guests, every day. With that privilege comes a responsibility to conduct yourself in accordance with these six core values that embody our company culture.
Integrity · Teamwork · Initiative · Family · Philoxenia · Communication ·
What You'll Be Doing…
You mastered the FOH and BOH positions and you're ready for your next move to Shift Manager!  You'll manage daily shift/restaurant operations (food, labor and cash) as you train and coach your team to deliver Farm Fresh Food and a great customer experience to our Guests.  We'll provide online management training courses and hands on training and activities to help you become a great leader.
We're Looking For…
You exemplify personal leadership, people leadership, business leadership and brand leadership. This means you are someone who leads by example, accepts responsibility for mistakes, behaves as a coach and mentor, is sensitive to team morale and you've got hustle and work with a sense of urgency.
You are and are able to…
At least 18 years old
High School Diploma or G.E.D required
Able to pass a background security check
1 year of restaurant management or restaurant experience preferred
Proven track record exhibiting core leadership competencies as outlined in the Farmer Boys Management Competency Model
Must be able to present State or County mandated Food Handler Card within the time allowed for the specific State or County
Physically required to stand (up to 4 hours at a time), walk, bend and lift up to 40 pounds. Approximately 99% of time is spent in a standing and/or walking mode
While performing the duties of the job, the employee is regularly exposed to the risk of fumes. The use of solvents and industrial degreasers are required regularly to clean equipment, tools and floors; the fumes occur when cleaning
Why choose farmer boys…
Flexible work schedule
AM and PM Shifts
Food Discounts
Leadership opportunities
Benefits: Medical, Dental, Vision
Paid sick leave
Bonus eligibility after 30 hrs. work week