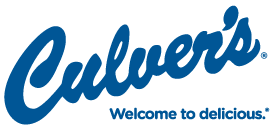 Shift Leader/Team Member at Culver's of Apex
Apex, NC 27502
JOB SUMMARY



Maintains excellence in guest service and quality control of operations consistently to ensure the company mission is attained.



ESSENTIAL FUNCTIONS



*Contributes in running shifts effectively to ensure quality products, guest service, and restaurant cleanliness meet system standards.
*Consistently ensures guests receive excellent products in five minutes or less for in house orders and four minutes or less for drive thru orders.
*Demonstrates positive and effective role modeling for all team members through appearance and attitude.
*Follows restaurant policies and procedures consistently.
*Demonstrates and ensures team is following system standards for uniforms and appearance.
*Follows and encourages team to follow all restaurant policies and procedures.
*Routinely monitors and coaches team on safety 

best practices

 related to the Culver's.
*Empowers team to handle guest comments "the Culver's way."
*Demonstrates and maintains a positive attitude among team members.
*Demonstrates and ensures proper personal hygiene and food safety practices are maintained in the restaurant.
*Demonstrates excellence on all restaurant positions.
*Observes and maintains daily inventory levels accurately, based on current restaurant sales.
*Ensures 

shelf life

, rotation of inventory and tempering sheet is maintained.
*Delegates and ensures the accurate completion of the Quality Control/Safe Food Checklist and First In-First Out product rotation.
*Ensures proper product quality control, presentation and hold times according to the Operations Training Manual, Order Assembly.
*Directs weekly and monthly odd jobs to team assigning them to daily deployment sheet.



QUALIFICATIONS





EDUCATION:

 High School Diploma/GED Certificate 



EXPERIENCE:

One year experience in a Restaurant Service or Customer Service Experience



CHARACTERISTICS

: Have the ability to effectively organize work, communicate well and be management oriented. Be knowledgeable in all aspects of business and show good judgment. Demonstrates an energetic, positive attitude that is contagious.



COMPENSATION:

Salary is commensurate with person's qualifications and will reflect present market for a person of similar responsibilities.


Competative Salary with bonus plan