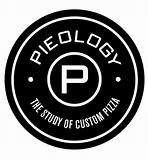 Shift Leader at Pieology Pizzeria
Walnut, CA 91789
HIRING FOR BOTH WALNUT AND CHINO LOCATIONS
Shift Leader Primary Responsibilities
Consistently provides a quality product and guest service experience that delivers total guest satisfaction via high energy and sets an example of guest engagement by building lasting relationships.
Establishes an environment of trust to ensure honest, open and direct communication; and provides a communication process that works up, down, and across the organization.
Effectively plans, organizes and implements all daily operational routines and activities; completes all required administrative duties and daily paperwork.
Able to supervise and perform closing and/or opening duties, as directed by Restaurant Management Team.
Supports the goals, decisions and directives of Restaurant Management.
Follows all POS comp procedures and cash handling procedures.
Resolve all restaurant level guest questions, complaints, and problems in a timely and efficient manner with management involvement.
Delegate shift responsibilities to employees and ensure proper completion of assigned tasks and checklists. Sets high goals for team members and drives results.
Shift Manager Requirements
Must be 21 years of age
Must have High school diploma or equivalent
Must have the ability to lift and/or move up to 40 lbs. comfortably
Able to stand for long periods of time, bend, and stoop
Comfortable working occasionally in walk-in coolers and freezers
Vision abilities to include distance, close, color, depth, peripheral as well as the ability to adjust focus.
Ability to operate a computer and/or Cash register.
Must be able to work around heat and work in close quarters with others as well as handle various cleaning products.
Must have a minimum of 1 years restaurant experience
Must have a minimum 1 years Supervisor experience
Willing to cross-train on various positions within the restaurant