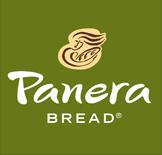 Shift Supervisor at Panera Bread
Houston, TX 77045
Are you a high-energy, driven leader who is hungry for success?​ 
.
At Panera Bread, we embrace diverse backgrounds, values, and beliefs while living consciously, practicing social responsibility and providing all associates opportunities to make a difference.​ You can see this difference through our food donations, hunger relief programs, and support of local charitable organizations.​ 
.
Apply today and be a part of an extended family through the trust and relationships we build with each other, our customers, and our communities.​ Your talents and our vision combine to provide opportunities that promote your individual development and our continued success.​
.
J O B * D E S C R I P T I O N 
.
As a Shift Supervisor at Panera Bread you would be responsible for providing outstanding leadership to your team. You should be passionate about the industry, inspiring others, coaching, counseling, creating a profitable environment, and delivering an exceptional customer experience. Our Shift Supervisors must maintain high standards of restaurant cleanliness, sanitation, food quality, and facility management. 
PANERA BREAD IS NOW INTERVIEWING HIGH-ENERGY LEADERS WITH 3+ YEARS OF RESTAURANT SUPERVISORY EXPERIENCE TO JOIN OUR TEAM IN HOUSTON, TEXAS!.
Competitive hourly wage
Monthly bonus plan potential
Wellness, dental, and vision insurance options available 
401(k) plan with company match 
Paid vacation 
Five day work week
No late nights (bakery-cafe closes at 9pm or 10pm)
Grease-free & alcohol-free environment. 
J O B * R E Q U I R E M E N T S
Must have 3+ years of fast-casual or full service restaurant supervisory experience 
Must have a general understanding of food cost and waste control 
Must have strong human relationship skills and leadership skills. 
Must be able to work a flexible schedule including opening, closing, weekends and holidays 
Must have the "run it like you own it" mentality 
Must be high-energy, and guest service focused 
T O * A P P L Y * F O R * P O S I T I O N  
Please respond to this posting, attach a resume and include your salary requirements. You can also fax your resume to 832-487-8063. 
FOLLOW US ON TWITTER! @PANERA_HOUSTON

Competitive hourly wage + bonus opportunities