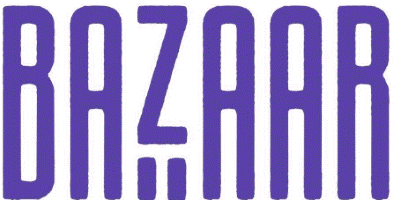 Full-Time Lead Store Associate - Store 1 at Bargains In A Box
River Grove, IL 60171
Full-Time Lead Store Associate - Store 1
Bargains in a Box - Store 1
Employment Type: Full-Time
Salary:  28,000.00 - 30,000.00 - DOE
Bargains in a Box offers competitive wages and benefits: 
Company 401(K)

Company 401(K) matching contributions 

Medical, Dental & Vision Insurence 

Voluntary Term Life Insurence 

Life, Dependent Life, and AD&D Insurence 
The full-time store associate position is responsible for providing an outstanding Customer Experience to customers while performing operational duties that drive sales through product knowledge, merchandising, register functions, store cleanliness, and other related duties. Our full-time store associate performs operational duties to run the retail store that includes opening/closing, ensuring store security, overseeing safety and assisting with escalated customer issues. The full-time store associate represents Bargains in a Box to our customers. You must be courteous, efficient, and able to hand sell to customers so that their needs and expectations are met or exceeded.
• Performs general store operations duties as directed, including cashiering, truck unloading, stocking and merchandise recovery.
• Greets customers and assists them as required to maintain the highest level of customer service.
• Ensure every customer has a positive shopping experience
• Participates in: - freight flow process - merchandise presentation and recovery - cashiering 
• Maintains appearance of the store's interior and exterior to company standards including light maintenance duties and cleaning.
• Assists in control of shrink and safety results.
Other Duties and Responsibilities:
• Work as a team player and be able to take lead role with SM or ASM are not present
• Other duties may be assigned
• High school degree or equivalent
• 1 year of retail/customer service experience
• 1 year of experience in a supervisory role
• Strong communication skills
• Knowledge of retail environment 
• Ability to work as part of a team
• Strong interpersonal skills
Work Environment: Employee will work at site. There are outdoor events that will take place during the year. Also, must be able to travel to other locations when needed for business purposes.
Work Hours: Sunday – 9 AM to 7 PM; Monday to Saturday – 8 AM to 10 PM. Management is required to work a minimum of 2 weekends per month, and 45 hours p/week.
Physical Demands: Medium to heavy lifting, with occasional exertion of 20 to 50 pounds of force, and/or 10 to 20 pounds of force frequently. On an infrequent basis the employee lifts up to 70 pounds of bulk product with assistance. This may not occur on a daily basis. This job also requires constant standing and walking. The employee must know and follow proper safety protocols; know product loads and spatial relations to effectively and safely stage products for loading.
Supervisory Responsibilities: Yes
To perform this job successfully, an individual must be able to perform each essential duty satisfactorily. The requirements listed above are representative of knowledge, skill and/or ability required. Reasonable accommodations may be made to enable individuals with disabilities to perform the essential functions.
The Bazaar Inc. and Bargains In a Box is proud to be an Equal Opportunity and Affirmative Action employer, and considers qualified applicants without regard to race, color, creed, religion, ancestry, national origin, sex, sexual orientation, gender identity, age, disability, veteran status or any other protected factor under federal, state or local law.
33,887.00 - 42,628.00 /year
Store Lead
What is this?