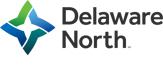 Shift Supervisor at Delaware North
West Henrietta, NY 14586
Our Exciting Work Environment
The Scottsville Travel Plaza is one of four travel plazas along the New York State Thruway. Bringing our signature world-class service and dedication to "creating special experiences one guest at a time®," some of our featured concepts include Tim Hortons, and Arby's.
Backed by our global expertise in providing care and comfort to travelers away from home, our travel plaza management team offers excellent service, quality choices and delicious foods.
The Opportunity
ESSENTIAL FUNCTIONS:
The Supervisor will manage operations and staff during their shift. Shifts will differ as we are open 24 hours/365 days.
Will maintain positive customer relations by ensuring efficient, quality service and products.  Customer complaints are dealt with professionally and in a timely manner .
Must ensure effective operation of unit shift, including performing duties to maintain cleanliness and prepare the operation for the following shift.
Waste sheets and Loss prevention procedures must be followed.
Establish and assign downtime tasks within the concept to maintain sanitation, customer service, and organizational standards. 
The execution of all branded concept promotions are to be thoroughly explained to the staff and customers.
NON-ESSENTIAL FUNCTIONS:
Assists unit Associates in serving guests as business levels dictate. 
Assists management in performing inventory costs. 
Assists in unloading and checking in an order when product delivery truck arrives. 
 EDUCATION & EXPERIENCE:
2-3 years food service experience a must
Some management experience
KOWLEDGE, SKILLS, and ABILITIES:
Excellent guest service skills, ability to resolve problems / issues immediately.
Knowledgeable in the operating of food service equipment, basic food preparatory techniques, sanitation, and safety issues. 
Basic math skills; ability to accurately account for cash and inventory.   
Strong verbal and written communication skills, with the ability to effectively communicate with management and the staff. 
Strong time management and organizational skills; ability to direct the work activities of several associates simultaneously and plan ahead. 
Highly motivated, ability to take initiative. 
Ability to work effectively with others.