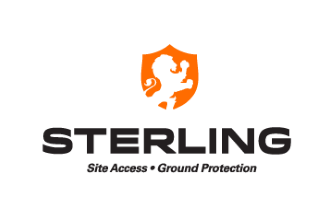 Shipping and Receiving Clerk at Sterling Site Access Solutions
Phoenix, IL 60426
Job Description
POSITION OVERVIEW
Responsible for checking in and checking out deliveries, verifying loads entering and leaving Sterling for accuracy in count and products. The shipping/receiving clerk is responsible for communicating with material handlers and routing deliveries to the proper locations. They are also responsible for issuing the proper paperwork and maintaining the delivery logs with accurate order information.
ESSENTIAL FUNCTIONS & RESPONSIBILITIES
Consistently demonstrate commitment and support for the Sterling Vision and Mission, policies, and procedures.
Pursue Continuous Improvement activities to ensure efficiency and effectiveness within area of responsibility.
Assume other responsibilities and complete tasks as assigned to meet the on-going needs of the organization.
Log drivers in as they arrive and print out the purchase order for suppliers and bill of lading for shipments.
Route drivers to the appropriate location in the warehouse or yard to be loaded or unloaded.
Sign or issue their bill of lading.
Inspect the loads inbound and outbound for accuracy in count and product type.
Maintain all order logs including the google documents.
Communicate with material handlers and office personnel with regards to exceptions.
EDUCATION, TRAINING, CERTIFICATIONS & EXPERIENCE
High School Diploma or GED
Must possess valid Driver's License
Basic computer skills
SKILLS & KNOWLEDGE
Character consistent with the Sterling Values and Business Code of Conduct & Ethics.
Portray a consistent, positive and winning attitude with a team mindset.
Self-starter, ability to handle criticism, flexible, works well with limited direction.
Ability to multi-task and adapt to changes quickly in a fast-paced environment both within a team or independently.
Proficient MS Office computer skills with the ability to learn and utilize specialized software applications.
Effectively communicate in English - both orally and in writing. Strong interpersonal skills.
Ability to identify and distinguish between different product types.
Excellent attention to detail
Ability to work in a fast-paced environment
15 - 18 /hour
Shipping / Receiving Clerk
What is this?