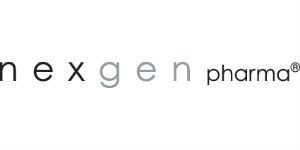 Shipping - Receiving Technician at Nexgen Pharma, Inc
Colorado Springs, CO 80905
NexGen Pharma, Inc., a leader in quality pharmaceutical manufacturing and nutritional products for over 90 years, seeks to grow the talent of its Operations team with a Shipping & Receiving Technician in Colorado Springs, Colorado.  
We provide a work environment that is fast-paced and entrepreneurial where our human capital is valued as the number one asset. We create success through a goal-oriented and goal-achievement atmosphere, surrounded by a committed staff and management team. 
RESPONSIBILITIES:
Receives items using the DEACOM IMS (Inventory Management System).
Inspect truck prior to delivery for:

No insects.

Foul smells.

Excrement.

Inspect the load for damage and or note damage on freight bill.

Weight product for statistical weight.

Print purchase order.

Log in products into lot book.

Receive product in DEACOM IMS.

Receive DEACOM lot number and GRN (Good Receipt Number).

Make product code labels.

Take product to Quarantine.

Manage the order shipment once received from contract customer service including:

Print ship notes from the DEACOM IMS.

Pulling product from ship notes, including product number and lot number.

Prepare product for shipment.

Ship note confirmed in the DEACOM IMS.

Invoice is sent to the costumer, and inserted into package and sealed.

Shipped by UPS and or LTL (Lighter then load).

Track any orders that cannot be located.

Manage the order shipment once received from distribution center.

Wrap and weigh pallets.

Produce freight bill.

Check for low stock items and submit purchase requisitions.

Loads and unloads trucks

Drive forklift as needed.

Other related duties as required.
QUALIFICATIONS:
High school diploma or GED.

Experience in manufacturing operations environment, or equivalent combination of education and experience.

Ability to multi-task, vary organized and strong interpersonal relationship skills in addition to being a self-starter and work in an entrepreneurial environment.

Attention to detail.

Previous experience working in a warehouse.

Good computer skills.
Ability to read, analyze and interpret common technical documents and business documents and business journals.

Ability to write reports, business correspondence, and procedure manuals.

Ability to effectively present information and respond to questions from groups of managers, clients and or costumers.

Ability to lift up to 50 pounds repeatedly throughout the day; ability to lift 70 pounds occasionally.

Ability to drive a forklift.
Whats in it for you?


Competitive base compensation

Medical coverage (HMO & PPO)

Dental coverage (PPO)

Vision coverage

Company paid Life Insurance, plus ability to increment coverage at reasonable group rates

Paid vacations

Attractive 401K Savings Plan with company match

Free Nutritional Supplements