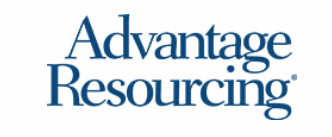 Shipping Specialist at Advantage Resourcing
Columbia, MD
**Must have hazardous packing experience** 
High School Diploma, equivalent, or higher

5+ years of packing and shipping experience in a manufacturing environment.

Complete understanding of current DOT, IATA, and IMDG hazardous packing regulations.

Experience with export paperwork and customs clearance processes a plus.

Experience with military packaging standards a plus.

Experience must include crating/packing of sensitive electronics.

Must be able to prioritize and route shipments based on production schedule and industry cost/carrier structure.

Forklift experience required, with a clean safety record in both warehouse and yard environments.

Experience in other storeroom functions required. Includes receiving, stocking, kitting, and inventory management.

Proficient computer experience with inventory control and data entry.

Prior experience in a lead or supervisory warehouse role desired.

Familiarity with Deltek Costpoint a plus.

Must be able to lift and move 65 lbs.

The position requires individuals to be on their feet daily for 6 — 9 hours.

Must be able to work 7:00 am — 4:30pm (9 hours) and be available for overtime as required.
Advantage Resourcing is committed to providing equal employment opportunity for all persons regardless of race, color, religion, sex,sexual orientation, gender identity, age, marital status, national origin, citizenship status, disability or veteran status.