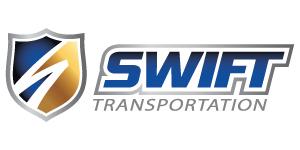 Shop Body Technician at Swift Transportation
West Valley City, UT
Primary Purpose and Essential Functions: Perform thorough inspections and related tractor and body repairs while ensuring safety compliance with DOT requirements.
Perform inspections to identify damaged or faulty Internal/external components to meet company, OEM and DOT specifications.
Repair or replace standard Internal/external body components including cab, body panels, glass, mirrors, restraints, safety devices, radio, upholstery, telematics and steering/suspension systems to maximize safety of equipment while in use on public roads.
Recognize and identify, non-body related repair or maintenance items (trailer, tires, etc).
Proactively work to assist others in achieving the organization's objectives.
Skills: Demonstrated/proven superior customer service skills. Ability to read and understand repair manuals, understanding and ability to complete/fill tags and repair orders. Must possess excellent computer skills.
Education: High School, GED or combination of training and/or experience required. Drivers license required.
Experience Required: Three years' hands on experience and on the job training in a related body shop field required.
Experience Required: Driver's license required.
Pay range depending on experience $17- $28 an hour.
Benefits:
Medical insurance
Dental insurance
Vision insurance
Life insurance – Swift Provides Basic Life insurance coverage and Accidental Death & Dismemberment
401K w/ Company Match
Employee Stock Purchase Plan
Bonus Program
Vendor Discounts
Paid Time Off (PTO) 2 weeks (80 hours) your first year
Tool purchase program
We look forward to you joining the team!

JE123