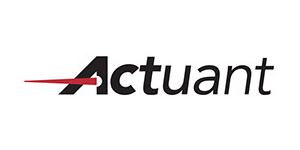 Shop Technician at Actuant
Paramount, CA
For over 30 years, Hydratight has provided world-class bolted joint solutions and machining services to the Power Generation, Oil and Gas, Industrial and Aero industries. Today, the breadth and depth of our product and service offering is unrivalled in our specialist field. Through our ability to innovate technology that makes connections safe, efficient and environmentally friendly, Hydratight sets international standards in joint integrity, providing trusted solutions to customers on a global scale.
Hydratight is wholly owned by Actuant Corporation. Actuant Corporation is a diversified industrial company serving customers from operations in more than 30 countries. The Actuant businesses are leaders in a broad array of niche markets including branded hydraulic tools and solutions; specialized products and services for energy markets and highly engineered position and motion control systems. The Company was founded in 1910 and is headquartered in Menomonee Falls, Wisconsin. Actuant trades on the NYSE under the symbol ATU. For further information on Actuant and its businesses, visit the Company's website at www.actuant.com, or visit the links below:
Our Leadership Team
Fact Sheet
LinkedIn
Job Title: Workshop Technician
Location: Paramount, CA
Summary
The primary function of this position is to be able to refurbish, repair, and certify (if required) Hydratight and some customer products. Major responsibilities of this position include assess equipment to determine if rental product or customer owned equipment needs only basic refurbishment or if it needs to move to repair. Based on the condition of the equipment will determine level of disassembly, trouble shoot, assemble, test, and package of the tools received. The products are usually standardized as to design and function, and methods applied are generally prescribed or standardized.
Job Duties and Responsibilities
Fulfill and satisfy HTUS Rental Ops Equipment rental orders as needed and maintain EQUIPMENT FLEET AVAILABILITY levels.
Test, Calibrate and Certify the Accuracy of Equipment per work instructions and calibration dates.
Repair of tools & equipment, which includes disassemble, inspect, troubleshoot, replacement of parts, reassemble tool, inspect and test for proper operation. Knowledge required for this function includes basic understanding of gear trains, mechanical systems, and electrical circuits. Interpret drawings, work instructions and other specifications are required.
Use of precision measuring/testing instruments, gauging devices and perform various quality inspection type procedures to include dimensional verification and non-destructive testing.
Diagnose and troubleshoot equipment repairs and document all repairs maintaining high level of organization.
Management of repair part stock levels within area required as well as initiating purchasing requisitions as needed for customer approved repair parts.
Pass Equipment Refurbishment and Repair Training and demonstrate proficient in meeting daily output goals.
Rental Equipment & Part Component Shipping & Receiving transactions in Oracle (Company ERP System).
To drive CI, 5s, and other workplace housekeeping duties are continuously performed.
To carry out driving duties in accordance with the Company's requirements.
To adhere to the Company's Procedures in relation to the Quality Management and Environment Systems.
To adhere to the Company's Safety Procedures and Policies.
If required, will possibly need to pass fork lift & other driving functions as specified to job sit.
Participates in the On-call rotation
Skills and Competencies
Read and interpret documents such as operating procedural manuals, maintenance instructions, and safety rules and MSDS.
Ability to enter routine maintenance reports and correspondence.
Ability to speak effectively before groups, customers or employees of organization.
Calculate figures and amounts such as proportions, percentages, area, circumference, and volume. Ability to apply concepts of basic algebra and geometry.
Apply common sense understanding to carry out instructions furnished in written, oral, or diagram form.
Resolve problems involving several concrete variables in standardized situations.
Computer skills include knowledge of Microsoft Windows software suite (Outlook, Excel, Word, etc..) and company business ERP system.
Education and Experience
High school diploma or general education degree (GED).
Certification in the areas of Assembly, Calibration-Conformance testing and Order Management is desired To perform this job successfully, an individual must be able to perform each essential duty satisfactorily.
Warehouse experience is preferred
Physical Demands
May drive a company truck to and from customer job sites.
Requires standing for long periods at a time.
Occasionally lift and/or move up to 50 pounds.
Repetitive arm & wrist use
Continuously grasping/squeezing tools
Specific vision abilities required by this job include close vision, color vision, depth perception and the ability to adjust focus.
Work Environment
The work environment is a typical warehouse environment; which is subject to loud noise, various temperatures and workplace hazards. Reasonable accommodations may be made to enable individuals with disabilities to perform the essential functions.
If you're looking for a unique, exciting career with variety and potential for growth, Actuant offers challenges & extraordinary rewards for people on a global scale. Choose opportunity – choose Actuant!
EEO/AA (W/M/Vets/Disability) Employer
*LI-JH1