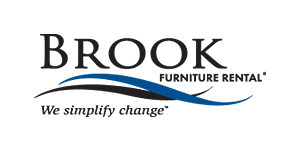 Shuttle Driver (58927) at Brook Furniture Rental
City of Industry, CA 91748
TITLE Shuttle Driver DEPARTMENT: Distribution
REPORTS TO: DC Operations Manager STATUS: Non-Exempt
COMPANY OVERVIEW:
Brook Furniture Rental, Inc. (www.bfr.com) is America's leading high end residential and office furniture rental company. We provide high quality furniture and tru...
REQUIREMENTS:
At least one year driving and delivery experience.
Have a good command of the English language to communicate with customers and coworkers
Clear MVR and B or CDL license
Knowledge of basic moving techniques is a plus
With a partner, ability to lift and carry over 100 lbs. including up stairs, and during all types of weather from heat to snowy and icy conditions, both indoors and outdoors.
Carrying, lifting, crouching, pulling and walking are physical part of most of the day
Use safe lifting and carrying techniques to reduce chance of injury, including wearing gloves to protect your hand.
Ability to work overtime when required
LOCATION & HOURS:
18960 E San Jose Avenue, City of Industry, CA 91748
Evening shift
Brook offers a competitive compensation and generous benefit package including health and dental benefits and a 401(k) plan.
We are an Equal Opportunity Employer and will consider all qualified applicants for the position without regard to race, color, religion, sex, national origin, disability or protected veteran status.